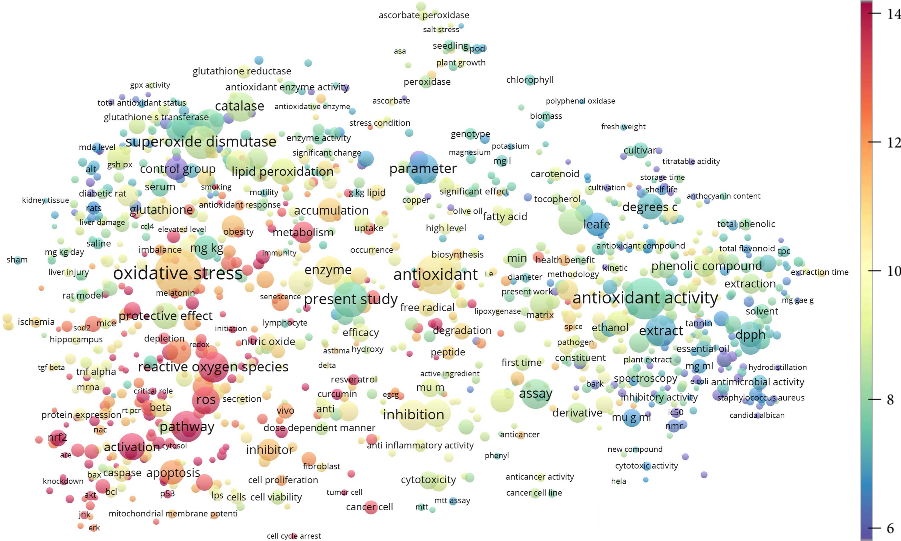 Herbal antioxidants are about to become an alternative to vitamins and minerals. This is indicated by the recently published results of an international team study with the participation of Assoc. Prof. Nikolay Tsvetkov from the Institute of Molecular Biology "Acad. Roumen Tsanev" at the Bulgarian Academy of Sciences (IMB-BAS).
The study was published in January of this year in the journal "Oxidative Medicine and Cellular Longevity", and had analyzed nearly 300,000 scientific papers on antioxidants. The team led by the molecular biologist Prof. Atanas G. Atanasov from the Department of Pharmacology at Vienna University has found out that the focus of scientific attention has shifted sharply in recent years. While before 2000 it was mainly focused on vitamins and minerals, the latest research studies the effects of plant antioxidants and their use to combat oxidative stress associated with a number of diseases.
"Plant products such as curcumin found in turmeric or resveratrol in red wine can have tremendous potential if applied alone or combined for the prophylaxis and treatment of a number of diseases including diabetes and cancer", said Assoc. Prof. Nikolay Tsvetkov from department "Biochemical pharmacology and drug design" at IMB-BAS.
The publication enjoys tremendous attention among the scientific community around the world; according to Altmetric, it is within the top 5% of the results of all the research the platform monitors.
The team will continue to work on the recently launched project KP-06-OPD 03/8, funded by the National Science Fund of Bulgaria (NSF) which will examine the use of new hybrid molecules against neurodegenerative diseases.
Publication in "Oxidative Medicine and Cellular Longevity"
Antioxidants: Scientific Literature Landscape Analysis (2019). Andy Wai Kan Yeung, Nikolay T. Tzvetkov, Osama S. El-Tawil, Simona G. Bungǎu, Mohamed M. Abdel-Daim, and Atanas G. Atanasov.
https://doi.org/10.1155/2019/8278454