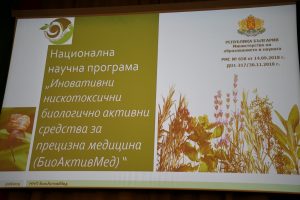 New methodologies for the application of natural products of plant and animal origin from Bulgaria to support the therapy of some infectious, malignant and neurodegenerative diseases are developed by scientists from 7 institutes of the Bulgarian Academy of Sciences and 5 higher schools. Scientific cooperation is within the framework of the first national scientific program for biomedical research in Bulgaria "Innovative Low-Toxic Biologically Active Means for Precision Medicine (BioActiveMed)".
Expectations, after its implementation, are related to developing new approaches in the treatment of socially significant diseases and reducing the cost of their treatment.
Scientists from seven institutes of the Bulgarian Academy of Sciences participate in the Biomedical Research Program. Extracts from natural sources (such as herbs and snail mucus) will be used in the preparation of bioactive low-toxic drugs. After analyzing the anti-infectious potential of these products, they will be applied to in vitro systems. Scientists are looking for alternative approaches to the treatment of neoplastic and multiresistant infections which are also the most deadly. The main objective is to counteract the resistance of the human body to the most commonly used drugs and antibiotics. The results obtained so far for the antimicrobial and anti-tumor effect of bioactive substances are impressive.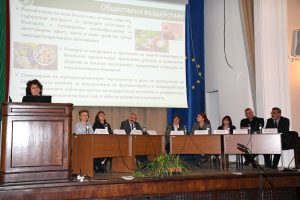 The newly received bioactive substances are also tested for their effects in the treatment of neurodegenerative diseases such as Alzheimer's and Parkinson's disease. The first results of using a snail extract to treat Parkinson's and Alzheimer's will be reported at a world congress of neurobiologists to be held in Barcelona this summer.
Initial in vitro experiments demonstrate a strong antitumor activity of the hemp extract. The mechanism of action of this natural product which manages to kill cancer cells alone is to be established using modern techniques and methods.
The biologically active substances under the program will be tested for bacterial resistance. The results will be used for the development of antimicrobial preparations with predefined healing properties. Their effects on the human body and the therapy with other drugs will be analyzed.
The Innovative Low-Toxic Biologically Active Precision Medicine (BioActiveMed) Program is funded by the Ministry of Education and Science and covers large-scale fundamental and applied research. In the presence of the Minister of Education and Science Krasimir Valchev, the participants presented the main directions in their future work at BAS.