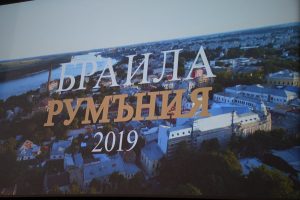 The documentary "The Temple of Knowledge: 150 Years BAS" was screened in "Prof. Marin Drinov" Hall at the Bulgarian Academy of Sciences on 7 October.
The film was made on the occasion of the 150th anniversary of the oldest and most respected Bulgarian institution. It presents the history of the Academy: from the years of emigration and the first steps in the restored Bulgarian state, through the epochs of wars, political turmoil and ups and down to the present day. It is an exciting story about a continuous battle, a battle for the preservation of Bulgarian culture, science and spirit.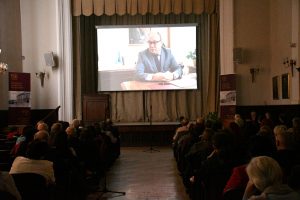 Screewnwriter is Dimitar Stoyanovich, director – Luchezar Avramov, and the cameraman is Kaloyan Bozhilov. The cast includes Tsvetana Maneva, Yoanna Boukovska, Irinei Konstantinov, Georgi Tenev, Kamen Vodenicharov, Dragomir Simeonov, Veselin Kalanovski.