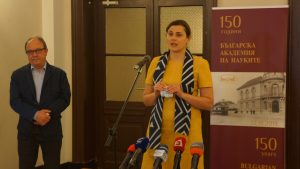 BGN 2 400 000 will be provided by the government for the Science Fund (BSF) which will be used for a thematic competition for developments in the field of COVID-19. This was announced at a briefing at the Bulgarian Academy of Sciences by Deputy Minister of Education and Science Karina Angelieva. There are new challenges in science and scientists from different countries cannot cope alone, so we must provide an opportunity to work in interdisciplinary teams, to have access to published data and results, Deputy Minister Angelieva added.
The Director of the Bulgarian Science Fund, Prof. Georgi Vaysilov, announced that the forthcoming competition will cover two thematic areas: for medical-biological and socio-economic sciences. In the first area, projects related to the fight against the virus will be accepted, and in the second, solutions to socio-economic problems related to the pandemic will be sought. There are short deadlines for the competition and an opportunity for closer cooperation between the teams and sharing the results of the projects. Scientists will be able to take part in pan-European initiatives to disseminate research results.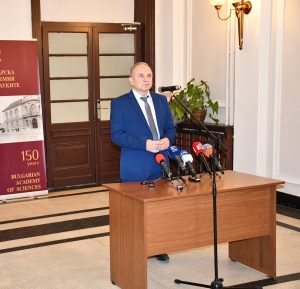 With this decision, the executive power shows that it is aware of the role of scientific potential in the fight against COVID-19 and will provide an opportunity for our country to prepare better for such crises, said the President of the Bulgarian Academy of Sciences Prof. Julian Revalski, Full Member of BAS. He added that he expected the competition to include strong research teams from across the academic community and the best among them to win projects in the competition.