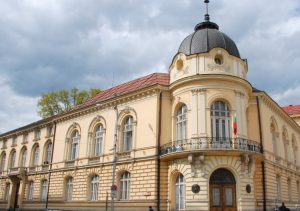 With a donation of BGN 5 000 to the Bulgarian Academy of Sciences, the Bulgarian Association of Agricultural Land Owners (BAALO, member of the Bulgarian Industrial Association) is supporting the project for scientific research "Science against COVID-19". It envisages to perform important scientific and applied tasks related to the diagnosis, treatment and development of vaccines against coronaviruses.
Scientists from the Institute of Molecular Biology "Acad. Roumen Tsanev", "Stephan Angeloff" Institute of Microbiology, the Institute of Biophysics and Biomedical Engineering and the Institute of Experimental Morphology, Pathology and Anthropology with a museum are taking part in "Science against COVID-19" of BAS.
The amount raised was provided by the members of the association in April this year. We believe in the potential of Bulgarian science and the achievements of scientists from the Bulgarian Academy of Sciences, which gives us hope that our country can contribute to the discovery of vaccines and drugs through successful developments. That is why we support BAS and in particular the four institutes that are actively working in this direction, indicated the association.