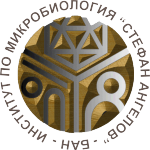 A donation of BGN 20 200 received the "Stephan Angeloff" Institute of Microbiology of BAS from the members of the Supreme Bar Council. The funds are provided to support research in the fight against the coronavirus epidemic and the development of a vaccine against COVID-19.
Scientists from the Institute of Microbiology are in the early stages of developing a prototype vaccine against COVID-19, therapeutic drugs for the treatment of coronavirus infection as well as participating in experiments to create a preparation based on plasma from people who recovered from coronavirus.
The director of the Institute of Microbiology of BAS, Assoc. Prof. Dr. Penka Petrova, said on the occasion of the donation from the Supreme Bar Council that her colleagues highly appreciated the gesture of empathy and support for their scientific activity.