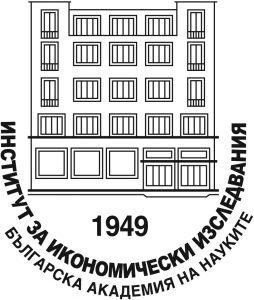 An international online conference on the project for the establishment of early warning systems for crises under the Korean government's Knowledge Sharing Program was held by the Economic Research Institute at the Bulgarian Academy of Sciences, together with the Ministry of Economy.
The conference was opened by the director of the Institute Prof. Alexander Tassev and was attended by H.E. the Ambassador of the Republic of Korea to Bulgaria Jung Jingyu, the Deputy Minister of Economy Lachezar Borisov, the Chairman of the NSI Sergey Tsvetarski, experts from the Ministries of Economy, Finance, and Labor and Social Policy, as well as representatives of the Bulgarian Development Bank and academia.
This is the Institute's third project with the Korean government, which aims to set up early warning systems for crises, especially at a time when economies have begun to slow down and risks of recession are rising. The project leader on the Bulgarian side is Prof. Daniela Bobeva.
"The unique thing about it is that for the first time we are developing early warning systems on a sectoral basis. History and theory show that crises are different, and their prediction is increasingly difficult – something that the COVID-19 pandemic crisis has clearly confirmed. To the accumulation of macroeconomic imbalances, external unexpected shocks to which open economies are highly vulnerable must be added as a major factor in crises. Creating flexible economies, able to adapt and policies to help withstand the risks remains not only an academic but also a political challenge," said the director of ERI at BAS Prof. Alexander Tassev at the opening of the conference. He added that the results of the project are a step forward in creating tools for monitoring and early warning of significant risks that could lead to sectoral crises, which in turn could erode economic stability if appropriate timely measures were not taken.
Specifically under the project, three tools have been created as a result of its implementation: early warning models for the accumulation of imbalances and risks of crises in three important economic sectors – those of real estate, raw materials and the labour market. They will be fed with data on a 6-month basis and will assist ministries in implementing crisis prevention policies.
In developing the early warning systems on a sectoral basis, the successful experience of the Republic of Korea was used, taking into account the Bulgarian national specifics. It is expected that through the cooperation with the Ministries of Economy, Labor and Social Policy, and Finance the results of the project will be implemented in the administration and will support the management of the economy in our country.
"The project is extremely important for us because it increases the expert capacity of the Institute in a complex academic matter which is designed to serve economic policy," said Prof. Tassev during the conference.