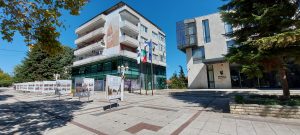 The exhibition "The City of the Balkans: Spaces, Images, Memory in Postcards" of the Institute of Balkan Studies with Center for Thracology of BAS was opened on 1 September 2020 in Kavarna. The event was attended by the mayor of the city Elena Baltadzhieva, Chief Assist. Prof. Dr. Malamir Spasov from IBSCT-BAS and Mr. Boris Spasov, Chairman of the Dobrudzha Scientific Institute. This new edition of the exhibition is carried out jointly with the Municipality of Kavarna under the National Science Program "Cultural and Historical Heritage, National Memory and Social Development", funded by the Ministry of Education and Science.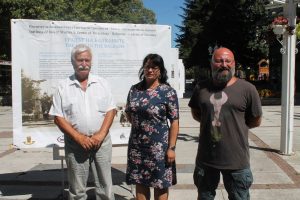 Postcards from the end of the 19th to the end of the 20th century depicting the urban centers of the Balkans are presented on 20 posters. Through the eyes of photographers, the authors compare the development of the city as a center of change in several Balkan countries in the transition to the modern era. Apart from Sofia, Plovdiv, Ruse, Shumen, Dobrich, visitors to the exhibition will see landmarks in Athens, Belgrade, Bucharest, Zagreb, Ljubljana, Skopje, Constantinople, Edirne, Sarajevo and many others. Special emphasis is placed on the sea cities – Varna, Burgas, Sozopol, Bar, Kotor, Thessaloniki, Rijeka.
The exhibition can be viewed on the central pedestrian zone in Kavarna until the end of September, after which it will be shown elsewhere in the country.