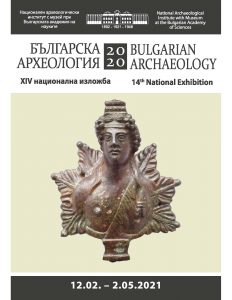 The National Archaeological Institute with a Museum at the Bulgarian Academy of Sciences (NAIM at BAS) opened the fourteenth national archaeological exhibition "Bulgarian Archaeology 2020" on 11 February 2021. The opening was attended by the President of the Republic of Bulgaria Rumen Radev, the Deputy Mayor of Sofia Assoc. Prof. Todor Chobanov and the President of BAS Prof. Julian Revalski, Full Member of the Academy.
"We must support the mission of Bulgarian archaeologists who connect us with the past and give us the opportunity to enrich our ideas about the world and be proud of the extremely rich cultural heritage of the Bulgarian lands," said President Rumen Radev.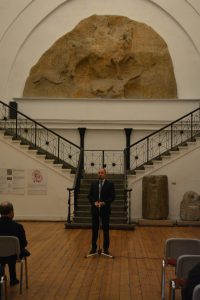 "This exhibition is important not only for its wonderful finds, but also for the fact that together with the Ministry of Culture Bulgarian archaeologists have managed, in this difficult period, to continue more than 120 years of tradition of annual field archaeological research in the country. A tradition that has not been interrupted even during the Balkan or the two world wars," said the Deputy Director of NAIM at BAS, Assoc. Prof. Dr. Stefan Alexandrov.
The President of BAS Prof. Julian Revalski praised the Bulgarian archaeologists, emphasizing that their results were impressive and announcing the news that another exhibition of last year's rescue excavations would be opened soon.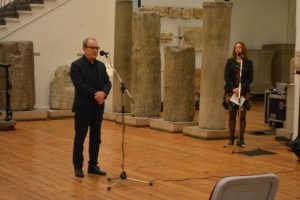 Traditionally, the exhibition presents the most interesting finds and rich illustrative material from the field work of Bulgarian archaeologists in the previous year.
See more at http://www.naim.bg/