Impedance Contributions Online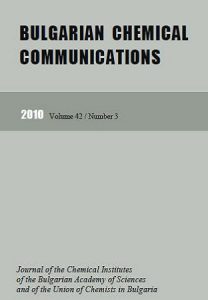 Online periodical edition for the publication of articles on the applications of electrochemical impedance spectroscopy.
In the field of pure and applied impedance spectroscopy Impedance Contributions Online provides:
– rapid publication;
– sophisticated and illustrative forms of presentation.
– direct e-mail contact with the corresponding author.
Impedance Contributions Online was open in 2003. Every volume includes peer reviewed papers submitted during the current year.
Their printed edition is published during the following year in one of the issues of Bulgarian Chemical Communications.
Every edition (electronic and printed) has one or two guest-editors, specialist in the field of impedance. The reading and downloading of the e-papers is free for all registered users of Access Impedance web site. The registration is free of charge.
ISSN: 0324-1130
Online.
In English language.
Annual edition.
Editorial Address:
IEES-BAS (for EICIS)
10 Acad. G. Bonchev Str.
1113 Sofia, Bulgaria