Forest Research Institute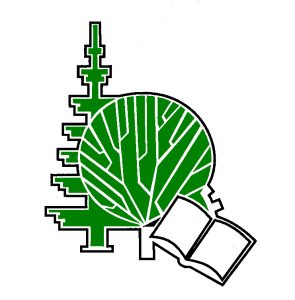 The Forest Research Institute (FRI) conducts fundamental and applied research in forest ecosystems and creates a theoretical basis for practical solutions to forest management systems, forest genetic resources, forest protection, erosion and flood protection, as well as support for policy making and legislative decisions on the conservation of forests and nature.
The institute provides training for PhD students, organizes training courses for raising the qualification of specialists in ecology and forestry. The expert activity of its scientists as consultants, reviewers and experts in various task-oriented and expert councils is widely covered. It has advanced scientific infrastructure: laboratories with state-of-the-art scientific equipment, experimental bases, stationary sites, monitoring network, information center and library. The popularization of scientific results is achieved through the publication of 2 scientific journals, the organization and conducting of scientific conferences, symposia and seminars.
The Forest Research Institute was established in 1928 as an "Experimental Forestry Service" at the Ministry of Agriculture and State Property and since 1954, it has been incorporated into the structure of the Bulgarian Academy of Sciences. Distinguished researchers with significant achievements in the field of forest biology have worked at Institute: the Academicians Boris Stefanov, Petko. D. Petkov, Mako Dakov; the corresponding members Vasil Stoyanov, Nikola Penev; Professors Asen Biolchev, Boyan Zahariev, Ilia Radkov, Marin Marinov, Simeon Nedyalkov, Ivan Raev and others.
The Forest Research Institute participates in international studies of the European Union – Framework Programs, "INCO-Copernicus", "Leonardo da Vinci", EUFORGEN (European Forest Genetic Resources Program), COST (European Cooperation in Science and Technology), EFI (European Forest Institute); IUFRO (International Union of Forestry Research Organizations), FAO (Food and Agricultural Organization), UNEP (the United Nations Environmental Program), SCOPE (Scientific Committee on Problems of the Environment), IUBS (International Union of Biological Sciences) as well as conducts research under bilateral cooperation with European, American and Asian scientific units.
Educational activity
The Institute is accredited for PhD student training as follows:
Higher education area 6. Agricultural sciences and veterinary medicine, professional field 6.1. Plant breeding in scientific specialty Soil Science.
Higher education area 6. Agricultural sciences and veterinary medicine, Professional field 6.5. Forestry, scientific specialties: Forestry, selection and seed production; Forestry (including Dendrology); Forest meliorations, forest protection and special uses in forests; Forest management and taxation.
Higher education 4. Natural sciences, mathematics and informatics, professional field 4.3. Biological sciences, scientific specialty Ecology and ecosystems conservation.
Scientists from the Institute have participated in the creation of the specialized course "Sustainable Forest Management in Bulgaria" at the Training Center of BAS.
Contacts
132 Sveti Kliment Ohridski Blvd., 1756 Sofia, Bulgaria

+359 2 962 0447

+359 2 962 0447