Institute of Metal Science, Equipment and Technologies with Hydro- and Aerodynamics Centre "Acad. A. Balevski"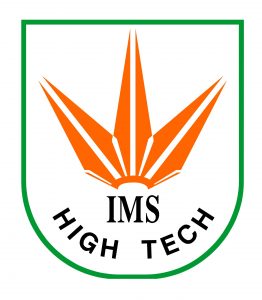 The mission of the Institute of Metal Science, Equipment and Technologies with the Center for Hydro- and Aerodynamics "Acad. A. Balevski" is to contribute to the progress of the research and education in the country by conducting fundamental and applied research and training in the field of:
metal science,
heat treatment,
casting,
crystallization,
structure and properties of metals and alloys,
composites and nano-materials,
plasticity modeling,
destruction of materials,
functionality and reliability of construction,
ship hydrodynamics,
aerodynamics,
water transport,
ocean and coastal engineering,
marine and river disasters and crises,
national security and
defense of the country.
The most significant scientific and technical achievements which are results of the work of the unit are related to the creation of:
counter-casting technologies and machines;
new materials, equipment, devices and technologies for obtaining metal materials with amorphous and microcrystalline structure;
high-nitrogen steels;
new superplastic metallic materials and articles thereof;
new ultra-light highly porous metal materials;
advanced technologies for material testing and relaxation of residual stresses in welding processes;
environmentally friendly technologies in the foundry, metallurgy and heat treatment;
computerized systems and programs for modeling, simulation and control of technological processes; new materials with special properties for the defense industry;
determination of the security, technological security and residual resource of highly responsible and high-risk structures, systems and facilities, including in nuclear energy and sites of national importance.
The founders of the Institute are the prominent Bulgarian scientists, the founders of the gas counter-pressure casting method: Academician Angel Balevski and corresponding-member Ivan Dimov.
Educational activity
Doctoral programs:
02.19.07 – Protection of the population and the national economy in critical situations (technologies and means of security and protection of critical infrastructure in crises)
02.01.02 – Material science and technology of the machine building materials
02.01.08 – Methods of control and testing materials, products and apparatuses
02.01.17 – Technologies, machines and systems for plastic deformation treatment
02.01.18 – Technologies, machines and systems for foundry production
02.09.01 – Material science and heat treatment of metals
02.01.19 – Technology, machines and systems for welding industry
01.02.05 – Fluid Mechanics
02.03.01 – Ship Theory
02.15.17 – River and Sea Construction
Other educational intiatives:
International Welding Specialist (IWS) – acc. IWS Guideline – Doc. IAB-252-07
International Welding Practitioner (IWP) – acc. IWS Guideline – Doc. IAB-252-07
International Welding Inspector (IWI) – acc. IWS Guideline – Doc. IAB-041-06
Contacts
67 Shipchenski Prohod Blvd., 1574 Sofia, Bulgaria

+359 2 46 26 220

+359 2 46 26 202
International relations