Joint Innovation Centre of BAS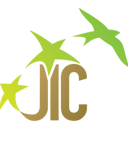 The Joint Innovation Centre is a coordination unit for implementing the policy of BAS in the fields of:
innovation and
patent activities
project competence.
The Centre provides information for applying in answer of EU Structural Funds and the Framework Programme of EU "Horizon 2020" calls; supports the preparation and implementation of project proposals. The Centre maintains business contacts in the country and abroad concerning innovations and applied research transfer and supports the establishment of contacts "science – business" and "science – science".
Achievements
In 2007, a classification of innovative research was established and, as a result, a methodology for annual reporting and evaluation of innovations at the units of the Bulgarian Academy of Sciences. To obtain results, the number of innovations is compared to the funding received (from the budget and from projects) and to the research staff employed. Thus an assessment of relative efficiency at the academic units is obtained.
In the period 2012-2015, the Joint Innovation Center gave 452 consultations to researchers and external business partners; in Enterprise Europe Network, 144 applied developments were uploaded while interest was expressed in 104 of them; 123 technology offers were prepared and, as a result, 64 partnership agreements were concluded; 49 projects were prepared; 38 workshops, with 1263 participants, were held; 180 patent and utility models applications were submitted, and 45 were registered.
In 2011, a technology transfer office "Proinno" was set up, aiming at the realization of urban ecology and energy saving technologies. Its goals are:
transfer of innovative applied research products;
consultancy and information services;
building a virtual office/library;
conducting seminars on administrative and expert capacity;
assistance with the participation in national and European programs with a focus on Horizon 2020.
By the end of 2016, the goals were achieved, and the office has continued its work beyond 2018.
JIC has two conference halls (65 and 30 seats) at the disposal of the units of BAS.
Contacts
Acad. Georgi Bonchev Str., Bl. 26B, 1113 Sofia, Bulgaria

+359 2 971 47 23

+359 2 872 25 44