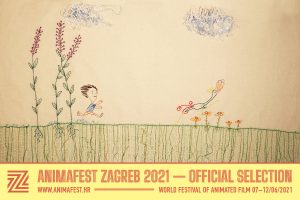 The embroidered animated film "Marmalade" directed by Assoc. Prof. Dr. Radostina Neikova from the Institute of Art Studies of BAS has been selected in the official programme of one of the most prestigious world festivals for animated cinema – the 31st  edition of Animafest Zagreb, World Animation Film Festival (7-12.06.2021) in Croatia. It has also been selected to participate in the oldest and largest children's film festival – the 61st Zlin Film Festival – International Film Festival for Children and Youth, Czech Republic (9-15.09.2021).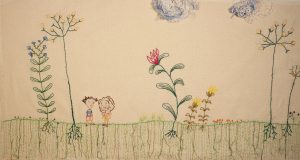 The film "Marmalade" is created using the original and rare animation technique of hand-embroidered animation and is aimed at a children's audience. Every film frame, every phase, all the decors are hand embroidered, over 3500 embroidered phases were created to make the 5 minute work.
The tape has over 35 selections in prestigious international and national festivals in countries such as the Czech Republic, USA, Greece, Croatia and others. Since its creation it has won a number of awards, the latest being the special award named after Proyko Proykov at the 12th International Animation Film Festival "Golden Kuker" 2021.
The screenwriters of the film are Assoc. Radostina Neikova and Hanna Schwartz, producer – Christo Christov, Production House Korund X, and composer is Petko Manchev. It is realized with the support of the National Film Centre.