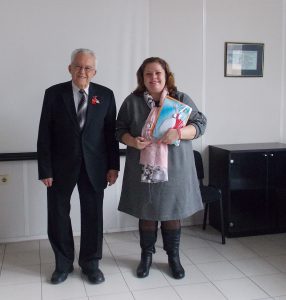 The "Prof. Ivan Shopov" award of the Union of Chemists in Bulgaria "Outstanding young scientist in the field of polymers" for 2021 was given to Assistant Professor Dr. Nikoleta Stoyanova from the Institute of Polymers of BAS.
The annual award was presented on 1 March for the eighteenth time in a row. Nikoleta Stoyanova was awarded for her research dedicated to the production of electrofibrous polymers and polymer blends and their application as materials for controlled delivery of drugs and bioactive substances.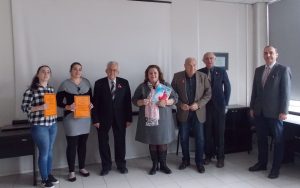 To participate in the competition, she presented four publications in renowned international scientific journals and a utility model.
Three young scientists participated in the competition – Assist. Prof. Dr. Nikoleta Stoyanova, Eng. Silvia Bozhilova from the Institute of Polymers at BAS and M.Sc. Nikoleta Filipova, full-time doctoral student at the University of Chemical Technology and Metallurgy in Sofia.
For the first time, the award was broadcast online https://youtu.be/qTrSqm2koUI