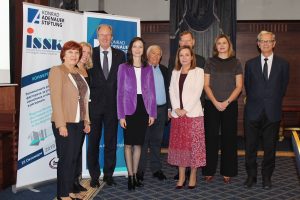 Regional Development and Success Factors: Education, Economy and Social Policy in the Regions is the topic of the conference held today at Grand Hotel Sofia. The Institute for the Study of Societies and Knowledge (ISSK) of BAS in cooperation with the "Konrad Adenauer" Foundation Office in Sofia is organizing for the seventh consecutive year the scientific event which this year is dedicated to the 150th anniversary of BAS.
The Vice-President of BAS corr.-mem. Vassil Nikolov congratulated the organizers on behalf of the Board of BAS and defined the topic of the forum as an important and interesting one. He suggested for the next conference to consider cultural and archeological heritage in the context of regional development noting that there were successful examples in this regard.
The director of the "Konrad Adenauer" Foundation office, Thorsten Geissler, and the Deputy Ministers of Labor and Social Policy Zornitsa Rusinova and of Education and Science Karina Angelieva also spoke at the opening of the event.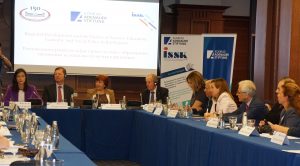 European Commissioner Mariya Gabriel and Wolfgang Schuster of the European Foundation for Education (Germany) were among the special speakers at the conference. Mariya Gabriel talked about digital technologies and opportunities to promote regions. Digitization plays an extremely important role in every aspect of Europe, she noted, and introduced to the forum participants current issues focused on cyber security, high digital skills, artificial intelligence and digital hubs to deliver training at local and regional level. The European Commissioner also spoke about the importance of the Centers of Excellence, Horizon Europe – the next EU research and innovation program, the EU Invest project, current programs and future initiatives. Research shows how we can develop an idea into a ready-to-use product, the Bulgarian commissioner said, noting that researchers are the driving force behind politicians should support more.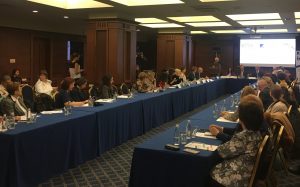 Within the forum, experts presented the results of the current research of the institute as well as of other academic institutions from the country and abroad. Lecturers and panelists were scholars and experts from leading academic institutions and business circles. They also looked into the causes of differences in the economic development of different regions, education and social services. Topics included regional inequalities in vocational education and young people, the impact of EU cohesion policy on Bulgarian regions and digital transformations.