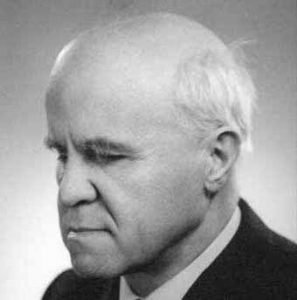 A hundred and twenty-five years since the birth of Acad. Petko Staynov will be celebrated in 2021. An initiative committee chaired by Prof. Julian Revalski, Full Member of BAS, has adopted a programme to celebrate the anniversary of the great Bulgarian composer. The blind master of tonal art is recognized as one of the most prominent classics of Bulgarian musical culture. His exceptional role in its development is determined primarily by his original work.
The celebration of the 125th anniversary of the birth of Acad. Staynov is a joint initiative of the Bulgarian Academy of Sciences and the "Petko Gruev Staynov" Foundation. Among the members of the initiative committee are the chairman of the Union of Bulgarian Composers, the chairman of the Union of the Blind in Bulgaria, the chairman of the Bulgarian Choral Union, representatives of the Ministry of Culture of the Republic of Bulgaria, Sofia Municipality, Kazanlak Municipality, prominent figures of Bulgarian music culture.
At its first meeting, the initiative committee adopted a programme including the International Choral Festival in Sofia and the Petko Staynov Music Festival in Kazanlak, the organization of a national scientific conference "PETKO STAYNOV and its importance for the development of Bulgarian music culture" (jointly by the National Academy of Music "Prof. Pancho Vladigerov" and the Institute of Art Studies at BAS), recording of the "First Symphony" and" Youth Overture" by Petko Staynov by the Bulgarian National Radio Symphony Orchestra and publishing a CD with these two works, erecting a bust of Petko Staynov in the Borisova Garden park in Sofia, performance of works by Petko Staynov within the concerts of the Sofia Philharmonic, National Philharmonic Choir "Svetoslav Obretenov", "Sofia" Youth Philharmonic orchestra and making a multimedia educational product dedicated to Petko Staynov intended for high school students in Bulgaria.
More detailed information about the personality and work of Petko Staynov as well as about the initiatives related to the celebration of his 125th anniversary can be found on the websites of the "Petko Gruev Staynov" Foundation and Petko Staynov House-museum in Kazanlak.