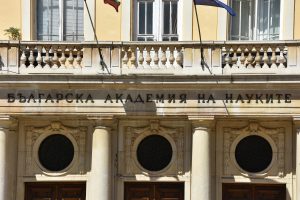 International online scientific conference "X Drinov Readings" on "The Balkans in International Relations: From Late Antiquity to the Age of Globalization" will be held on 30 and 31 March 2021. The organizer of this forum is the "Marin Drinov" Center for Bulgarian and Balkan Studies at the faculty of history of Kharkiv National University "V. N. Karazin" while the Institute of Balkan Studies with Center of Thracology and the Institute for Historical Studies of the Bulgarian Academy of Sciences are co-organizers.
Welcoming remarks will be made by the President of the Bulgarian Academy of Sciences Prof. Julian Revalski, Full Member of BAS, the Director of the NASU Institute of History of Ukraine Valeriy Smoliy and the Rector of Kharkiv National University "V.N. Karazin" Vil Bakirov.
The program includes over 80 reports that will present the historical ties between the Balkan Peninsula and the Northern Black Sea coast since Antiquity and of Bulgaria and other Balkan countries with Ukraine in the modern era and contemporaneity.