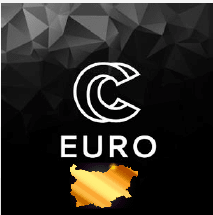 The EuroCC project (National competence centers in the framework of EuroHPC) aims to create a network of national competence centers in the three related areas of HPC (high performance computing), HPDA (big data analysis) and AI (artificial intelligence) in 33 European countries. In Bulgaria, this center is being built by a consortium with coordinator: IICT-BAS and members: Sofia University "St. Kliment Ohridski" and UNWE, selected as organizations with successful participation in numerous international and national projects. In March 2021, the Ministry of Education and Science signed an agreement for national co-funding of EuroCC project activities in 2021-2022. The support will significantly contribute to achieving the project's objectives.
The essence of the work of the Bulgarian Competence Center in the EuroCC project is mapping the competencies in Bulgaria in the areas of HPC / HPDA / AI, clarifying the existing gaps and shortcomings, creating and implementing innovative programs, procedures, tools, assisting all stakeholders through expert consulting, promoting the areas of HPC, HPDA, AI with a focus on industry and the public sector, and working with the other 32 national centers in Europe.
The implementation of the activities in the Bulgarian Competence Center will bring the HPC expertise and services in the country to a qualitatively new level. The expected equipment (Petascale HPC systems, including the equipment in Sofia Techpark) will be combined with the Roadmap for the development of HPC in Bulgaria developed within the project, as well as with the building of capable, well-organized teams of specialists and will be available through developing and implementing easy-to-use services by both business and public organizations. Increased public awareness of the benefits of these types of hardware and expertise will be achieved.
For more information: http://eurocc-bulgaria.bg/