Institute of Neurobiology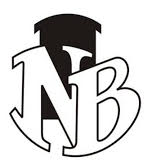 The Institute of Neurobiology at BAS (INB-BAS) is an independent scientific unit within the thematic division "Biomedicine and Quality of Life" of the Bulgarian Academy of Sciences.
Fundamental and applied research is carried out at INB-BAS through interdisciplinary neurophysiological, psychophysiological and pharmacological approaches to gain new knowledge about the neurobiological mechanisms of organization, adaptation and regulation in the human and animal body and the pharmacological effects on them; create new diagnostic and prognostic methods to improve the quality of life, the intellectual and physical abilities of man.
History of the unit
1947 – Institute of Experimental Medicine (IEM) was founded at the Bulgarian Academy of Sciences with subject of activities: fundamental research in physiology, pharmacology and biochemistry. IEM's research activity focused on physiological sciences, and it was renamed Institute of Physiology (IPh) in 1960. The physiological mechanisms of control and self-regulation in the body are studied, and the role of natural and synthetic active substances and drugs in the control and organization of life processes are being clarified. Studies are conducted in the field of fundamental neurosciences at central and peripheral levels. Experimental models are being introduced to investigate the organization of the nervous system, cellular energetics and the therapeutic and toxic effects of drugs at different biological levels. New methodologies for physiological and pharmacological research are introduced through scientific-applied research. Psychophysiology, psychopharmacology and psychophysics are also being developed.
In view of the orientation of the subject of most research units on neuroscience, in 2006 IPh was reorganized into Institute of Neurobiology (INB).
Important historical achievements
Contribution to the study and production of the substance Nivalin® (Prof. D. Paskov);
Discovery of the dependence of atrio-ventricular conduction time on cardiac rate upon increased parasympathetic activity (discovery № 10 by Prof. V. Pavlov);
Contribution to the discovery and development of purine P2 receptor subtypes (Prof. L. Kazakov);
Pioneering research in the field of hyperbaric and cosmic physiology (Assoc. Prof. D. Dimov, Prof. G. Ganchev, Prof. V. Kolev, Assoc. Prof. P. Gatev, Assoc. Prof. V. Grigorova).
Important achievements from recent years
Neurophysiological and neurochemical mechanisms, models and methods for diagnosis, prevention and therapy of motor and cognitive deficits in normal and pathological aging (Parkinson's disease, Alzheimer's disease, etc.).
Neurophysiological, neurochemical and molecular mechanisms and experimental models for the diagnosis, prevention and therapy of socially significant somatic, neurological, neurodegenerative and psychiatric disorders, dysleksy and language disorders, depression, aggression, ischemy, aneurisms, epilepsy, sleep disorders).
Physiological, pharmacological and cellular systems in the study of malignant tumors and antitumor agents.
Educational activity
Doctoral programs
accreditation in animal and human physiology – by 2022
accreditation in pharmacology – by 2021
accreditation in psychophysiology – by 2022.
Other educational initiatives
training courses for PhD students at the Training Centre of BAS – http://edu.bas.bg/courses.html#navtoggg
Contacts
Acad. Georgi Bonchev Str., Bl. 23, 1113 Sofia, Bulgaria

+359 2 979 21 51

+359 2 871 91 09