Climate, Atmosphere and Water Research Institute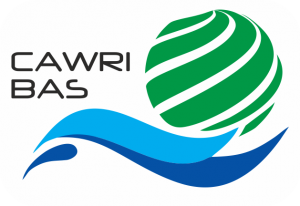 The Climate, Atmosphere and Water Research Institute was established by decision of the General Assembly of BAS on December 3, 2018 with the mission to conduct in BAS basic and applied interdisciplinary research in the field of:
climate change,
climate (including urban, coastal, mountainous and agro-climates),
physicochemical processes in the atmosphere,
water resources – conservation, use and development of related systems and services to meet the challenges of contemporary policies and strengthen the capacity of state institutions.
Along with the achievement of new scientific knowledge, the aim of the research is to meet the needs of the society and the economy for knowledge and science-based policies for sustainable development and environmental protection.
CAWRI-BAS is the successor of some of the traditional scientific studies in the BAS of atmospheric physics, climatology, climate change, the study and management of water resources. The founders and representatives of the respective schools in the BAS in these fields are Academician Stoicho Panchev, Corr. Member Dimitar Yordanov, Corr. Member Vasil Andreev and Academician Dimo ​​Velev. The scientists at CAWRI-BAS are called upon to contribute to the preservation of the experience transmitted to them by the teachers, to develop the established schools and to extend the achievements in these fields.
CAWRI-BAS is made up of 3 scientific sections: "Climate", "Atmosphere" and "Water".
The staff of CAWRI-BAS is currently working in Sofia, Plovdiv and Burgas.
Contacts
66 Tsarigradsko shose Blvd., 1784 Sofia

+359 887 507 283