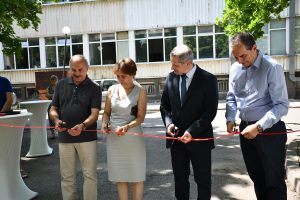 New laboratories with modern equipment for innovative polymer materials were opened at the Institute of Polymers of BAS. The equipment is part of the Centre of Competence "Sustainable Utilization of Bioresources and Waste of Medicinal and Aromatic Plants for Innovative Bioactive Products" at the Department of Polymeric Nutraceutical and Cosmetic Formulations.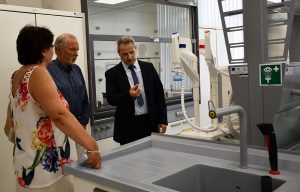 The aim of the project is to produce innovative products of plant origin with high added value, used as food supplements and cosmetics.
In the official opening ceremony of the new scientific research facility at the Institute of Polymers took part the Deputy Minister of Education and Science Prof. Neli Koseva, the Vice-President of BAS Prof. Evdokia Pasheva, representatives of the Institute of Polymers and partner organizations of the project.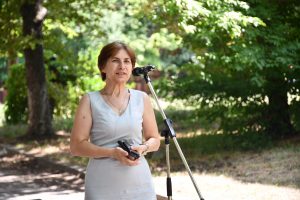 Scientific experiments and research will be carried out in a new, modern environment that will motivate young researchers and ensure fruitful partnership and links with business, said Deputy Minister Prof. Neli Koseva. Recently, a new laboratory was also opened at the Centre of Competence at the Faculty of Biology of SU "Kliment Ohridski" which is also a partner in the project.