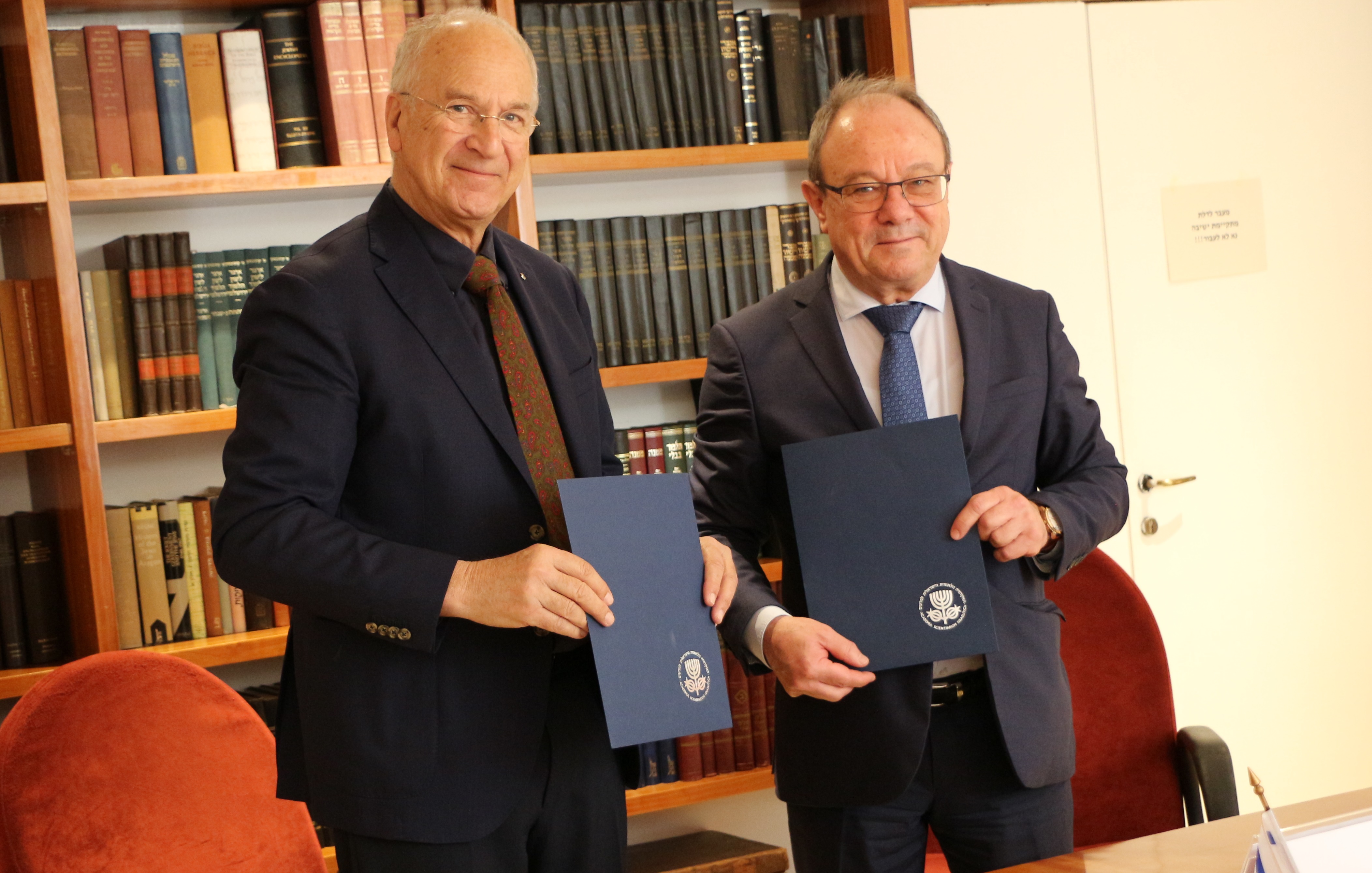 A delegation led by the President of the Bulgarian Academy of Sciences Prof. Julian Revalski, Full Member of BAS, visited the Israel Academy of Sciences and Humanities on 1 March 2023.
Prof. Julian Revalski and the President of the Israel Academy Prof. David Harel signed a new Scientific Cooperation Agreement between the two Academies. The renewal of the Agreement continues the long-standing cooperation between BAS and the Israel Academy and preserves the opportunities for joint activities in areas of common interest. The possible holding of an interdisciplinary workshop in Bulgaria with the participation of scientists from Israel was discussed to help establish new links between the scientific communities of the two countries.
On behalf of BAS the meeting was also attended by the Vice President, Corr. Mem. Stefan Hadjitodorov, from the Israel Academy – by the Vice President Prof. Margalit Finkelberg.
Later, the BAS delegation met with representatives of Yissum, a technology transfer company at the Hebrew University of Jerusalem. At the meeting the model applied by Yissum for successful commercialization of scientific developments made at the University was presented. It was discussed to organize a workshop in Bulgaria to explore the possibilities of applying the model in Bulgaria.