Institute of General and Inorganic Chemistry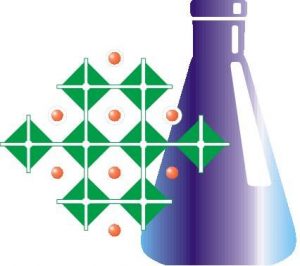 The mission of the Institute of General and Inorganic Chemistry (IGIC) is to conduct fundamental and applied research in the field of inorganic material science.
Research at IGIC is organized in four directions in harmony with contemporary challenges:
– materials for eco-energy, optical and biomedical technologies;
– materials and processes to protect the environment and combat climate change;
– utilization of natural resources and environmental monitoring;
– new approaches to instrumental and theoretical analysis of materials.
The basis of research is the scientific approach of studying the laws of "composition-structure-property" in view of designing materials with desirable properties.
The greatest achievements since 2015 can be grouped as follows:
New phenomena in the oxidation-reduction chemistry of metal centers in deposited metal nanoparticles have been discovered to elucidate the mechanism of catalytic reactions;
New heterogeneous emission control catalysts containing greenhouse gases, volatile organic substances and nitrogen oxides have been developed.
A new class of electrode materials for sodium-ion batteries has been identified as an alternative to the current lithium-ion batteries.
New optical systems based on glass and ceramics are proposed to replace monocrystals;
New computational approaches for quantum-chemical modeling of the properties of metal-containing materials have been improved.
High-sensitivity and selective chemical methods for the analysis of plant samples and biological materials for essential and toxic elements have been developed.
The environmental status of contaminated natural waters and soils have been assessed and improved.
Educational activity
IGIC is accredited with the highest grades to teach PhD students in five subjects from the Chemical Sciences division: inorganic chemistry, solid chemistry, chemical kinetics and catalysis, analytical chemistry and theoretical chemistry.
A program for the training of PhD students, young scientists and post-doctoral students under the title: "Creation of highly qualified specialists in contemporary materials for environmental protection: from design to innovation" has been developed.
IGIC participates in the project "Student Practices" under OP SESG as a training organization.
Brief historical overview
The Institute of General and Inorganic Chemistry was founded in 1960. Founder of the institute was Academician Georgi Bliznakov, an eminent Bulgarian scientist working in the fields of physical and inorganic chemistry with contributions in the field of crystal growth and heterogenous catalysis. The foundations of analytical research were laid by Professor N. Yordanov.
The science schools created at IGIC and then developed in Bulgaria are related to inorganic materials (hydrogen accumulation materials, monocrystal growth, super strong composite materials); surface chemistry and gas-solid interaction in particular; studies on topical environmental issues (complete catalytic combustion, environmental monitoring, etc.); inorganic salts and the utilization of natural raw materials (Black Sea lye, etc.).
In 2005, a Center of Excellence for multifunctional materials and new processes with ecological focus, funded by the European Commission, was set up at IGIC.
Some of the most prominent Bulgarian scientists in the field of chemistry have worked at IGIC, and their deed is now being developed by corr.-mem. Prof. K. Hadjivanov, DSc – Doctor Honoris Causa of the University of Caen, France (2007), member of Academia Europaea (2012) and of its Committee of Chemical Sciences Section (2014).
Scientists from IGIC are members of the International Union of Pure and Applied Chemistry (IUPAC) as well as national representatives in department Analytical Chemistry, Inorganic Chemistry and Environment.
Contacts
Acad. Georgi Bonchev Str., Bl. 11, 1113 Sofia, Bulgaria

+359 2 872 48 01

+359 2 870 50 24