Engineering Sciences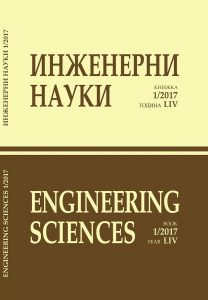 "Engineering Sciences" is the biggest Bulgarian academic journal in the field of engineering sciences. During 1964-2004, it was called "Technical Ideas".
The journal is an edition of the institutes in the field of Engineering Sciences at the Bulgarian Academy of Sciences. Editor of the journal is Acad. A. Balevski Institute of Metal Science, Equipment and Technologies with Center of Hydro- and Aerodynamics – BAS. It is published in Bulgarian and English with a periodicity of 4 issues per year.
Thematically, it covers:
material science and technology of materials,
automatics and telemechanics,
information technologies and computing equipment,
water problems,
electrical engineering,
urban planning and architecture,
other areas of the engineering sciences.
"Engineering Sciences" is distributed through subscription and international library book exchange at universities and research institutes in 13 countries. Publications are monitored, processed and abstracted by 5 international reference editions which circulate them in electronic and printed versions.
ISSN: 1312-5702
Printed. Issued every three months in Bulgarian/English language.
Editorial Address:
67 Shipchensky Prohod Street, 1574 Sofia, Bulgaria
Institute of metal science, equipment and technologies with hydroaerodynamics centre