Journal of Materials Science and Technology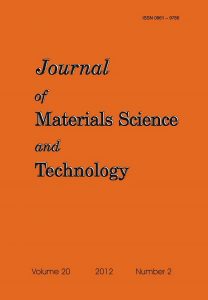 The Journal of Materials Science and Technology is the biggest periodical of metal science in Bulgaria. It is a scientific journal with an international character. Its subject area covers scientific and technological innovations related to the study and use of metals, alloys, engineering ceramics, polymers, composites, new materials, techniques for exploring new characteristics, new technologies and other fields of material science.
It has been issued since 1993 in English, with a periodicity of 4 issues per year. The journal is published by Acad. A. Balevski Institute of Metal Science, Equipment and Technologies with Center of Hydro- and Aerodynamics – BAS.
Scientists and university teachers from around 40 countries publish in the journal their achievements and ideas. The relative share of foreign authors exceeds 50 percent.
The Journal of Materials Science and Technology is disseminated through subscription and international library exchange at universities and research institutes in 17 countries. The publications are monitored, processed and disseminated in electronic and print versions by 12 international reference editions.
ISSN: 0861-9786
Printed. Issued every three months in English language.
Editorial address:
67 Shipchensky Prohod Street, 1574 Sofia, Bulgaria
Institute of metal science, equipment and technologies with hydroaerodynamics centre