Space, Ecology, Safety (Proceedings SES)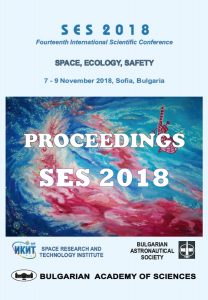 Proceedings SES publishes scientific papers presented at the annual International Conference "Space, Ecology, Safety", the main organizer is the Space Research and Technology Institute of the Bulgarian Academy of Sciences. So far, 12 volumes have been published, with the total number of published reports being over 1000 and the total size of the volumes being more than 4500 pages. Scientists from more than 30 countries have participated as authors and co-authors. The volumes are included in the NACID Reference List and are published in electronic and paper version.
ISSN (Print): 2603-3313
ISSN (Online): 2603-3321
Printed.
In English language.
Editorial Address:
Space Research and Technology Institute of the Bulgarian Academy of Sciences
1 Acad. G. Bonchev Str., 1113 Sofia, Bulgaria