The application for inclusion in the UNESCO Representative List was prepared by experts from IEFSEM – BAS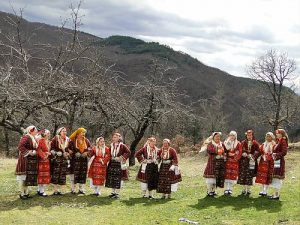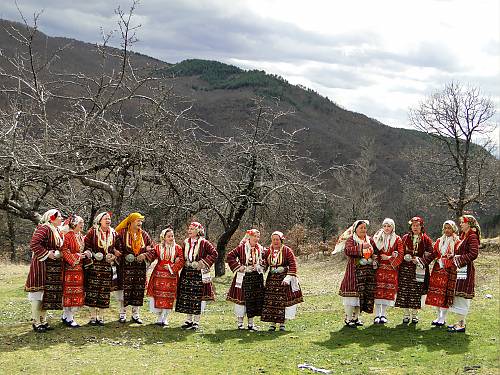 High singing from the villages of Dolen and Satovcha was inscribed on the UNESCO Representative List of the Intangible Cultural Heritage of Humanity. The decision was taken at a meeting during the 16th session of the UNESCO Intergovernmental Committee for the Safeguarding of the Intangible Cultural Heritage which was held in Paris and online. The nomination for the Visoko singing was prepared by experts from the Institute of Ethnology and Folklore Studies with Ethnographic Museum at the Bulgarian Academy of Sciences (IEFSEM – BAS): Prof. DSc Lozanka Peycheva, Assoc. Prof. Nikolai Vukov and Assist. Prof. Dr. Lina Gergova.
High singing or Visoko singing is a traditional multi-part singing unique to the villages of Dolen and Satovcha, Blagoevgrad region. In the past, the songs "on high" were known as summer songs performed outdoors by women during their field work. While hoeing or reaping, in between singing the women would cry out – from one field one group would call out a song, from another field another group would reply back. Today, the women and girls of the singing groups in the two villages are the main performers of the Visoko, and the tradition in the village of Dolen is severely threatened and affected by its depopulation.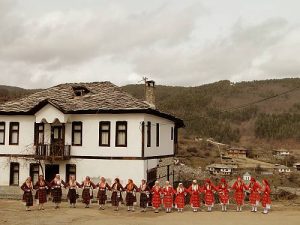 High–pitched singing is called by the local singers "singing on high", "rukane", "shouting", "ikane". Three types of polyphonic songs are characteristic: low-pitched, high-pitched and a combination of the two. The combination between low-pitched and high-pitched multipart singing is four-voiced. It combines a two-voice Bourdon song and a song on high. On the territory of Bulgaria, such a peculiar combination between Bourdon polyphony and affective calls is a unique local musical phenomenon. It is not the first time that singing in high voice has received international recognition – in 1988 the singers from Satovcha became winners of the prestigious Herder Prize.
This is Bulgaria's sixth entry on the Representative List after the Bistritsa Babi (2008), the Nestinarstvo fire-dancing (2009), the Tradition of Carpet-making in Chiprovtsi (2014), the Surova Folk Festival in Pernik (2015) and the Cultural Practices associated to 1st March (joint application with North Macedonia, Romania and Moldova, 2017).
Video, photo and specialized information about the application:  https://ich.unesco.org/en/RL/visoko-multipart-singing-from-dolen-and-satovcha-south-western-bulgaria-00967
Photo: Nikolai Vukov