The green transition goes through ecological civilizing and must be well planned and managed, H.E. Dong Xiaojun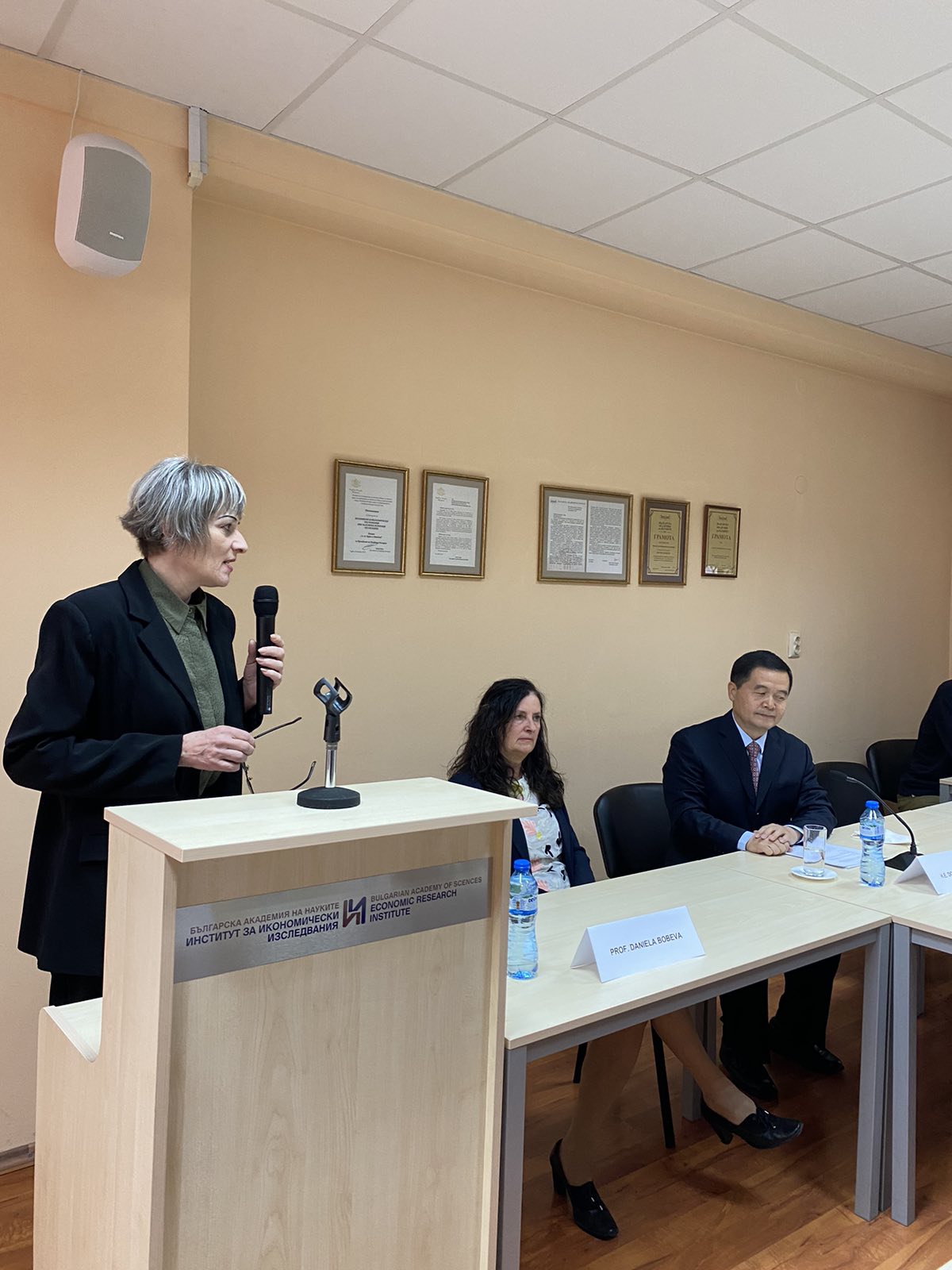 A public lecture on "China's Economy and the Green Transition" was delivered by His Excellency Mr. Dong Xiaojun, Ambassador of the People's Republic of China to Bulgaria at the invitation of the Economic Research Institute of the Bulgarian Academy of Sciences.
The topic aroused great public interest – besides from BAS, the event was attended by representatives of leading universities in the country, experts from the Diplomatic Institute, ministries and NGOs, as well as some of the largest Chinese companies in the country. The forum was opened by Prof. Irena Zareva, Director of the Economic Research Institute.
During his lecture, Ambassador Dong Xiaojun presented the Chinese government's green transition policy and its results – the reduction of carbon emissions, the creation of a new legislative and supervisory framework with increased environmental requirements to lead to the planned carbon neutrality in 2060. He said China is conducting a gradual and well-planned green transition.
The green economy is expanding its space thanks to green consumption and people's active participation in it. The transition is going through ecological civilizing, the diplomat stressed.
In the discussion, the question of the dependence of the European green transition on the import of Chinese equipment was also raised. According to the ambassador, this is not about dependence, but about mutual benefit and cooperation in implementing the green transition.