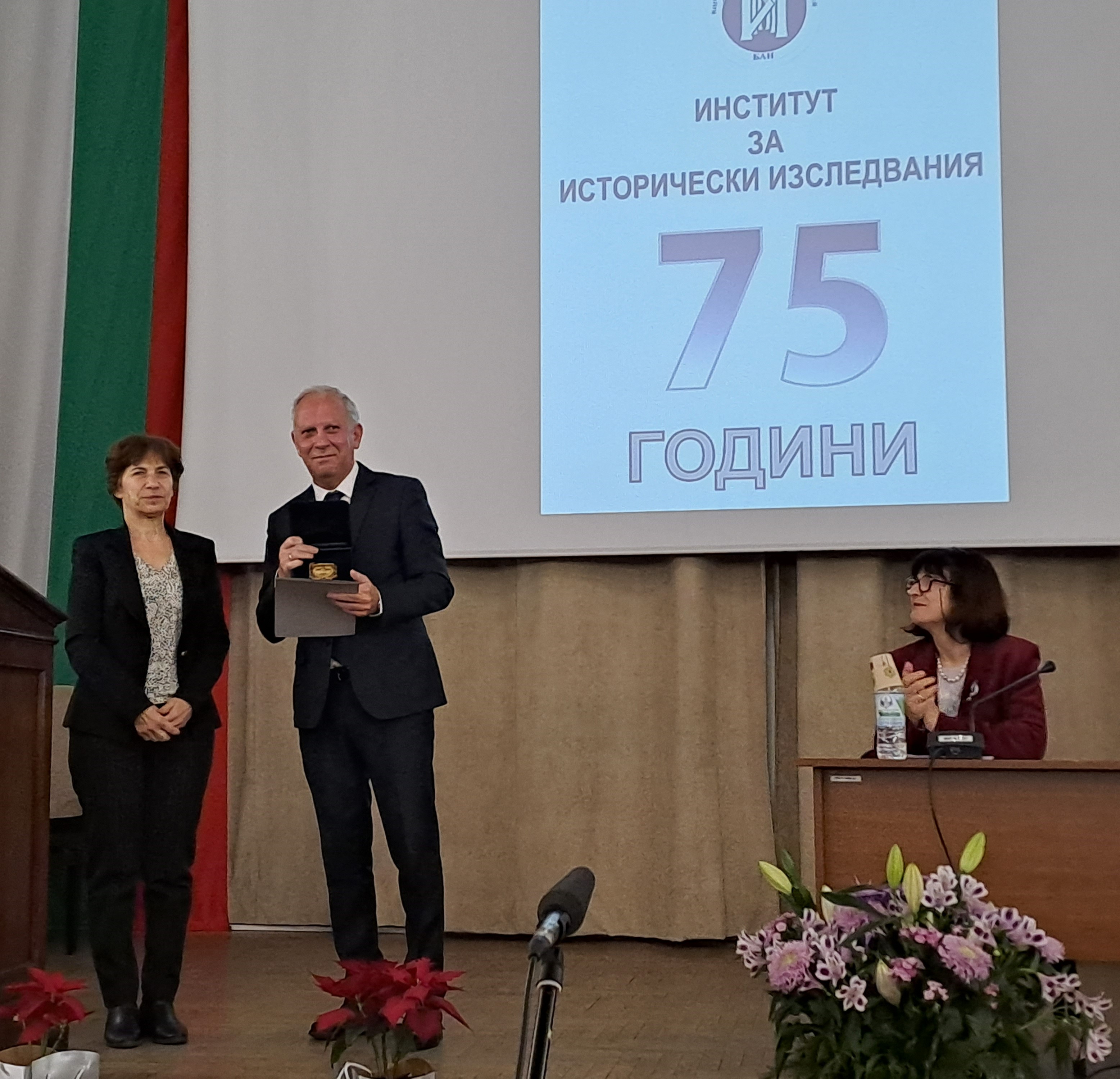 The Institute for Historical Studies of the Bulgarian Academy of Sciences celebrated 75 years since its establishment with a conference in the "Prof. Marin Drinov" Hall of BAS. In his solemn speech the Director, Assoc. Prof. Daniel Vachkov, recalled the main mission of the institute – to research, systematize and publish sources for Bulgarian history. Thanks to the work of the scientists, the institute is a benchmark for comprehensive research and diversity of the topics studied, said Assoc. Prof. Vachkov.
The Secretary General of the Bulgarian Academy of Sciences, Prof. Neli Koseva, presented the Director of the Institute of Historical Studies with a Honorary Plaque-GOLDEN. The prize is awarded for outstanding contributions in fundamental and applied research of Bulgarian history, historical processes in the European and world context and on the occasion of the 75th anniversary of the Institute. Assoc. Prof. Elka Traykova, Scientific Secretary of division "Cultural and Historical Heritage and National Identity", read a congratulatory address on behalf of the President of BAS Prof. Julian Revalski, Full Member of the Academy.
The solemn assembly on the occasion of the holiday continued with a conference "Historical Science in the Modern World". The idea of the forum was to celebrate the continuity between different generations of historians and to reveal the vision of young researchers for the future of historical science.