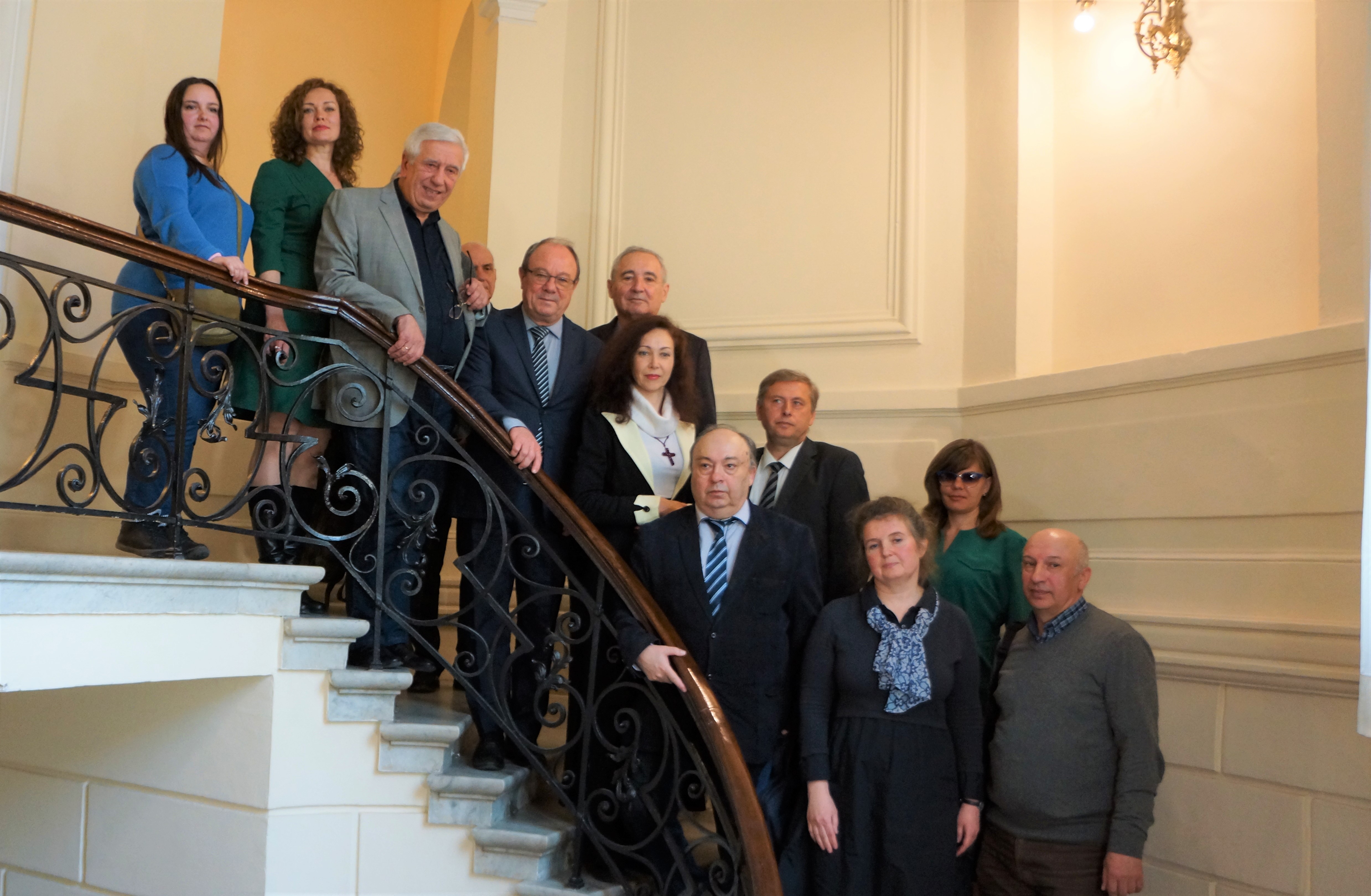 The programme of the Bulgarian Academy of Sciences to support scientists from Ukraine will continue. This was said by the President of BAS Prof. Julian Revalski, Full Member of the Academy, at a meeting with Ukrainian scientists working in the Academy's institutes. After the beginning of hostilities in Ukraine, BAS provided its recreational facilities for accommodation and announced a donation campaign for Ukrainian refugees. The meeting was held on the initiative of the scientists from Ukraine, who thanked the leadership of the Bulgarian Academy of Sciences for their help.
A total of 17 Ukrainian scientists from Kharkiv, Kiev, Melitopol and Severodonetsk are continuing their professional development in units of the Bulgarian Academy of Sciences. Five of them are Bessarabian and Taurian Bulgarians. The scientists work in institutes of BAS in the fields of history, biology, economics, art and physics, said Prof. Mikhail Stanchev. He is also a foreign member of the Academy.
The "Prof. Marin Drinov" Center of Bulgarian Studies at Kharkiv National University continues its work after the beginning of the war, said the director of the Center, Assoc. Prof. Sergey Strashnyuk. During the meeting, he presented a unique edition on the epistolary heritage of Prof. Marin Drinov. The project has been completed in Bulgaria and is of high scientific value, he added.
Since the beginning of hostilities, 28 people from Kharkiv University have died, Ukrainian scientists said. It is our human duty to help our colleagues, said the President of BAS Prof. Julian Revalski. The meeting at the Academy was attended by representatives of the management Board of BAS and media.
[/fusion_text][/fusion_builder_column][/fusion_builder_row][/fusion_builder_container]