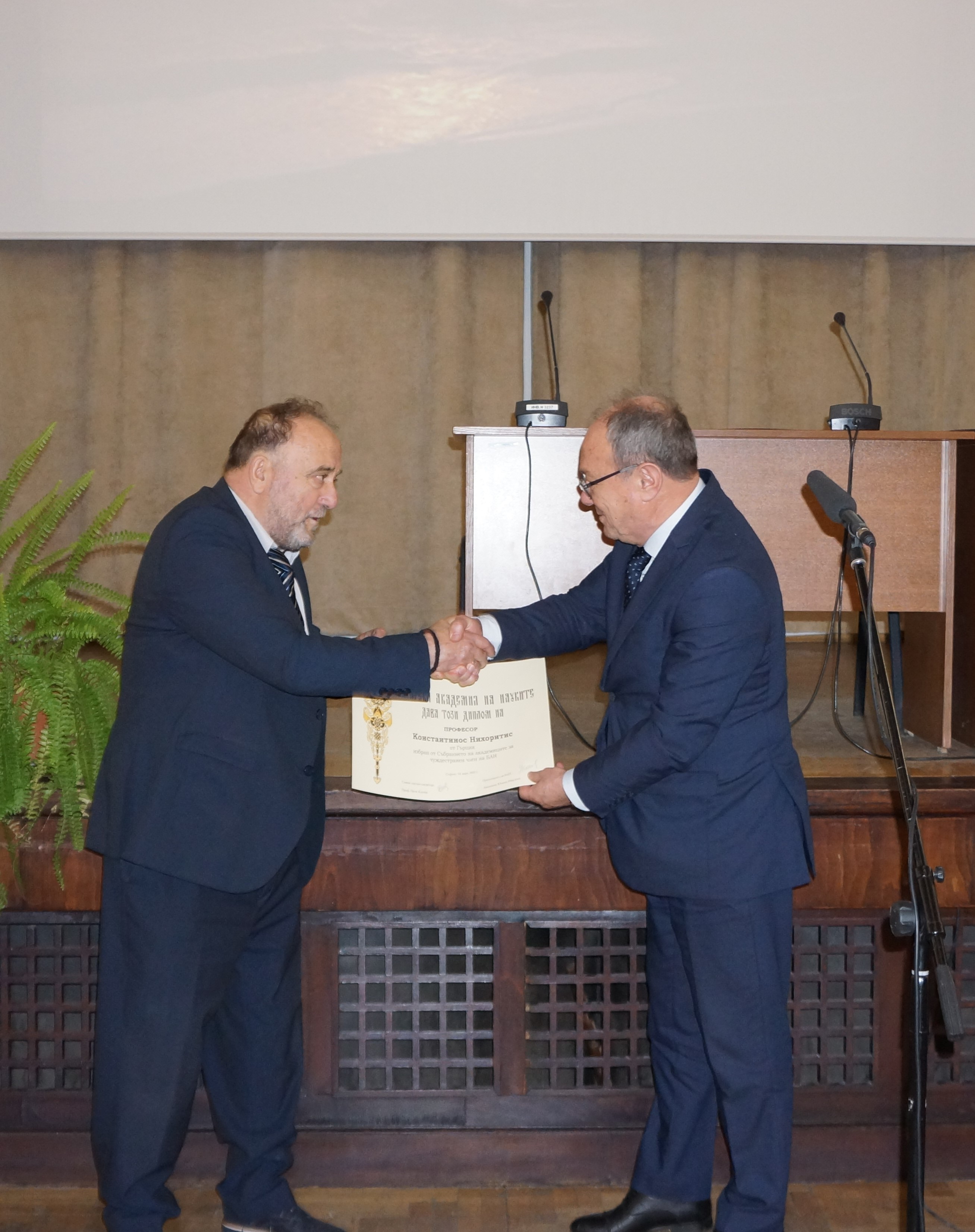 The President of BAS Prof. Julian Revalski, Member of BAS, presented a diploma of foreign member of the Academy to Prof. Konstantinos Nihoritis. The ceremony took place on May 18 at the "Prof. Marin Drinov" Hall of BAS.
Prof. Nihoritis was elected in March as a foreign member by the Assembly of Academicians of the Bulgarian Academy of Sciences.
He is a distinguished Greek Old Bulgarian scholar and theologian with numerous publications on Bulgarian cultural history and its links with Mount Athos. He is the author of 12 books in Greek and Bulgarian, over 100 scientific articles and studies, said Acad. Dimitеr Dimitrov at the presentation of the newly elected foreign member of the Academy.
I am honoured to be in the Bulgarian Academy of Sciences. My teachers have passed from here and this obliges me even more, said prof. Nihoritis, who has been teaching Bulgarian for 30 years.
In the framework of the academic seminar "Current Problems of Science" Prof. Konstantinos Nihoritis gave a lecture on "Get to know yourself through your neighbour".