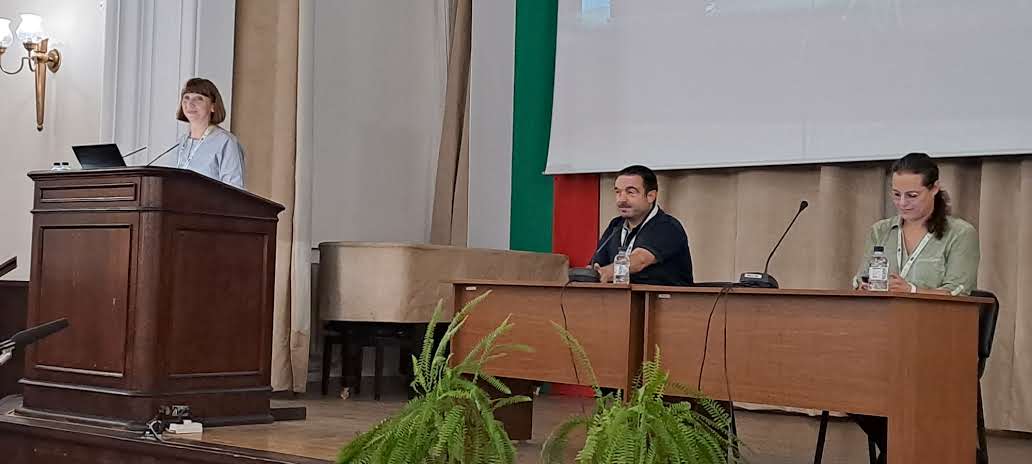 The third international conference of the EPI-CATCH scientific network "Epigenetic mechanisms of crop adaptation to climate change – CA19125", funded by the European Cooperation in Science and Technology (COST), is taking place from 30 May to 1 June in the "Prof. Marin Drinov" Hall of the Bulgarian Academy of Sciences. The Director of the Institute of Plant Physiology and Genetics Prof. Valya Vassileva opened the forum.
The main objective of the EPI-CATCH network is to establish a pan-European framework for the exchange of knowledge and skills in the field of plant epigenetics. This relatively new scientific field is devoted to the study of heritable changes in gene activity induced by biochemical modifications of the DNA molecule and associated histone proteins, without altering the nucleotide sequence of the DNA. Heritable changes are an important prerequisite for lasting adaptive changes and survival of organisms under extreme conditions.
The COST network EPI-CATCH studies the epigenetic mechanisms underlying plant adaptation to adverse environmental conditions induced by climate change. The collaborative efforts of scientists from 29 countries are aimed at defining and developing innovative knowledge and methodologies to investigate these epigenetic mechanisms..
The EPI-CATCH network conference provides an opportunity for researchers to share, discuss and coordinate the latest research in plant epigenetics. The forum is organised by the Institute of Plant Physiology and Genetics at BAS (IPPG-BAS) which is one of the leading scientific organisations in Bulgaria in the field of plant functional biology.
The conference programme includes speakers from 20 countries, divided into the following scientific sessions:
Epigenetic response of plants to environmental stresses;
New concepts and prospects;
Research approaches in plant epigenetics for improvement of cultivated plants.
The event is broadcast on the YouTube channel of BAS