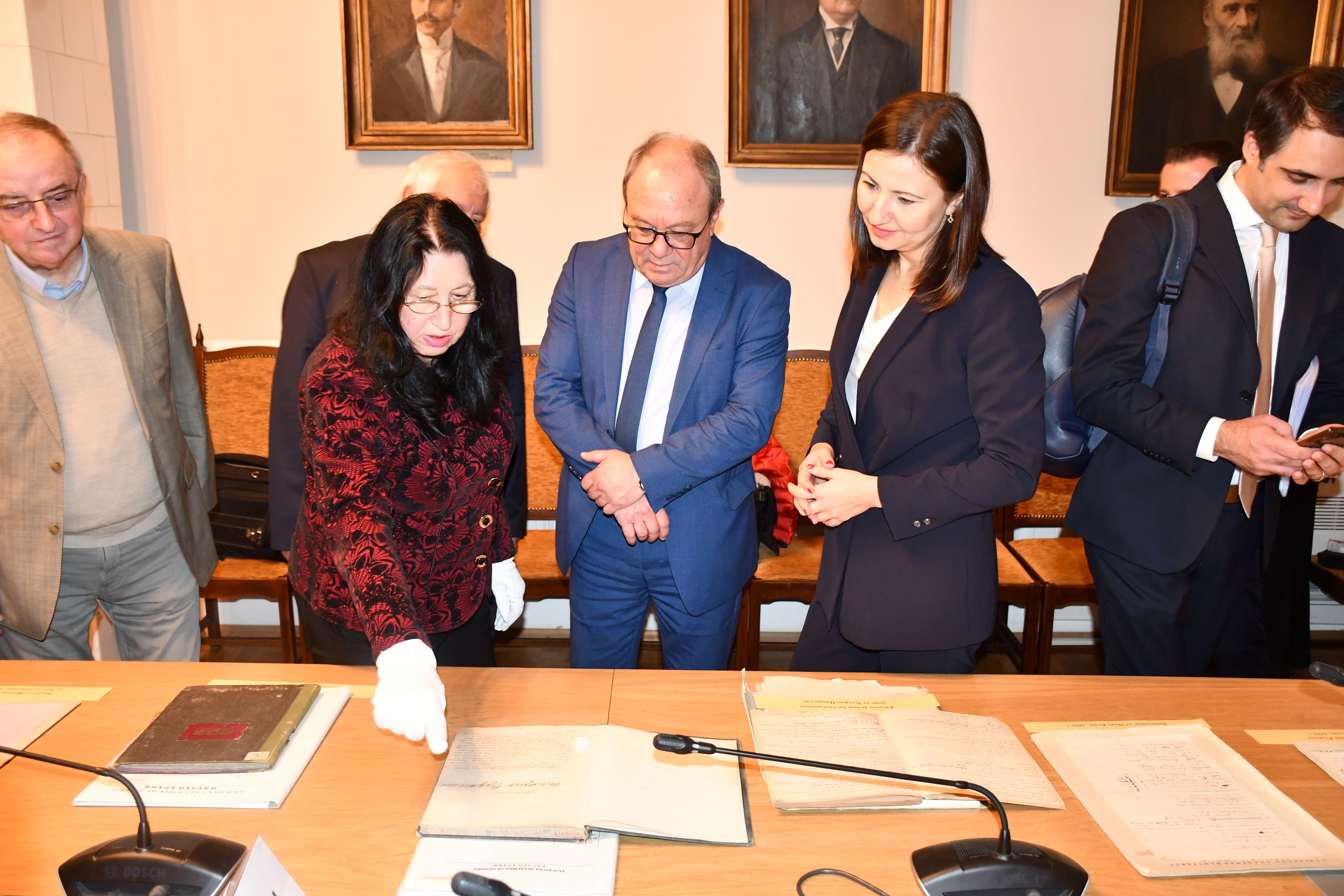 The participation of scientific units of the Bulgarian Academy of Sciences in large-scale international projects was discussed at a meeting of representatives of the Academy with the EU Commissioner for Innovation, Research, Culture, Education and Youth Iliana Ivanova. The Secretary General of BAS Prof. Neli Koseva presented an update on the results of the multilateral activities of the scientists, the implementation of projects both under the Framework Programmes for Research and Innovation of the European Union as well as funded from national sources. The Bulgarian Academy of Sciences is actively involved in scientific capacity building, coordinating 23 out of 51 infrastructure sites under the National Roadmap for Scientific Infrastructure. The number of scientific publications has been steadily increasing over the last two years, said Prof. Neli Koseva and added that about 40 percent of them are in the most prestigious world scientific journals.
Coordinators of major European projects in different scientific fields briefed the Commissioner on the activities of Bulgarian scientists in joint research. The President of BAS Prof. Julian Revalski, Member of the Academy, and Acad. Vassil Nikolov presented the "Bulgarian Alphabets" publication which the Commissioner has committed to promote.
During her first visit to the Bulgarian Academy of Sciences, the Commissioner for Innovation, Research, Culture, Education and Youth examined valuable publications from the collection of the Scientific Archive of BAS. A parchment from the 11th century, a quatrain from the 15th century, three transcripts of "Istoriya Slavyanobolgarskaya" (Slav-Bulgarian History), Ivan Vazov's handwritten testament and a letter of the American President Franklin Delano Roosevelt to Ivan Vazov were among the publications presented to Iliana Ivanova by the Director of the Scientific Archive Prof. Lizbet Lyubenova. This is a unique chance to touch history, the Commissioner said. She also visited the reading room of the Central Library of BAS where she was shown National Revival books from the Academy's literary heritage.
[/fusion_text][/fusion_builder_column][/fusion_builder_row][/fusion_builder_container]