Institute of Organic Chemistry with Centre of Phytochemistry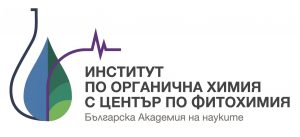 The Institute of Organic Chemistry with Centre of Phytochemistry (IOCCP) was founded in 1960 and is, nowadays, the leading scientific institution in the field of organic and bio-organic chemistry in Bulgaria. In 1977, a Center of Phytochemistry was set up at it in a joint project of the Bulgarian Government, UNDP and UNESCO for scientific and applied research and training of specialists in the field of organic chemistry and chemistry of natural products. Since then, the Institute has been named the Institute of Organic Chemistry with the Center of Phytochemistry (IOCCP).
IOCCP scientists are working on implementing a number of scientific projects funded by the National Science Fund, EU and NATO programs, the Swiss National Science Foundation and other international organizations. The successful development of the Institute is also related to the solving of scientific and applied tasks in the framework of contracts with companies from the country and abroad – Actavis, Sopharma, Johnson and Johnson (Jansen Pharmaceuticals – Belgium), Polyenergy – France, Ipsen – France and many others.
Major research areas in the activities of IOCCP
Organic chemistry – selective synthesis of bioactive compounds and materials for modern technologies; study of mechanisms and stereochemistry of organic reactions, spectral and theoretical studies as well as a connection between structure and reactivity. The main synthetic efforts are aimed at developing new approaches for the production of multifunctional organic compounds and materials with applications in life sciences and nanotechnologies.
Chemistry of Natural Organic Substances – the better part of the research is devoted to Bulgarian medicinal and aromatic plants, bee products and non-poisonous mushrooms in which our country is particularly rich, and in searching for opportunities to create innovative products with them of high added value. Lipid chemistry – developing methods and technologies for creating functional foods and nutritional supplements aimed at improving the quality of life.
Bioorganic chemistry – isolation and structural characterization of proteins, glycoproteins, peptides, glycopeptides and glycolipids. Scientific and applied research on new biomaterials for use in medicine and pharmacy, studying the mechanisms of biologically important reactions.
Study of the composition and products from the processing of solid fuels and biomass. Development of high-performance porous adsorbents and catalysts with application in ecology, pharmacy and advanced technologies.
Educational activity
IOCCP-BAS has an institutional accreditation for the training of doctoral students on the following programs: organic chemistry, bio-organic chemistry and chemistry of natural and physiologically active substances, theoretical chemistry, petrochemistry and petrochemical synthesis, synthetic and natural fuels technology.
The Institute has more than 80 participations in the implementation of the project "Student Practices", financed under OP "Human Resources Development", co-financed by the European Social Fund.
The scientists from IOCCP-BAS hold lectures under Bachelor's and Master's programs at the Faculty of Chemistry and Pharmacy "St. Kliment Ohridski", the University of Mining and Geology "St. Ivan Rilski", the University of Rousse "Angel Kanchev"- branch Razgrad, University of Chemical Technology and Metallurgy – Sofia as well as lecture courses at BAS Training Center.
Contacts
Acad. Georgi Bonchev Str., Bl. 9, 1113 Sofia, Bulgaria

+359 2 960 6112

+359 2 870 0225