Institute of Oceanology "Fridtjof Nansen"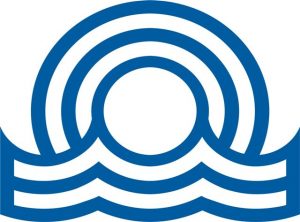 The Institute of Oceanology (IO) was founded on 22.06.1973 by Order № 132 of the Council of Ministers. Since its establishment, the seat of the Institute is in the city of Varna. The main activities of IO consist in investigations on marine physics, chemistry and geology, archaeology, biology and ecology of the sea, hydrodynamics and lythodynamics of the coastal zone and ocean technologies, complex monitoring of the marine environment in the territorial sea and the Bulgarian economic zone, training of qualified specialists in the area of marine sciences, carrying out consultancy and expert work with application of the research results.
The mission of the institute is to be a national marine scientific and expert center with international authority in the European scientific area.
Scientific activity
The Institute of Oceanology conducts research in the following areas:
physics, chemistry, biology and ecology of the sea;
geology, geomorphology and archaeology of the seabed and the coastal zone;
coastal zone hydrodynamics and lythodynamics;
marine climatology, hydrology and hydrometeorology;
operational oceanography, oceanographic data and information management.
IO implements complex monitoring of the marine environment in the territorial sea and the Bulgarian economic zone. IO represents BAS as a coordinator of all studies related to the Black Sea and World Ocean at the National Oceanographic Commission (NOC) and successfully coordinates the research activity and international relations within the framework of the Intergovernmental Oceanographic Commission of UNESCO.
In recent years, the most important achievements of the Institute of Oceanology have been the creation of indicator systems for assessing the ecological status of coastal waters under the Water Framework Directive and the state of the marine environment under the Marine Strategy Framework Directive (MSFD); the prepared reports "Initial assessment of the state of the marine environment" and "Formulation of good status of the marine environment. Defining environmental objectives for the marine environment" under Art. 8, 9 and 10 of the MSFD; improved MSFD monitoring programs; scientifically grounded proposals and documentation under the Biodiversity Act for the extension and announcement of Natura 2000 future protected areas in the Bulgarian waters; estimates of fish stocks and total allowable fish catches; regional guides for the sampling and analysis of marine phytoplankton and macrozoobenthos in the Black Sea; methodologies and technologies for collecting and processing data on litter assessment, eutrophication and noise in marine waters; forecasting systems and early warning on coastal hazards (floods, erosion, earthquakes, landslides, landslips, abrasion) and their impact on the coast to ensure the safety of human life, coastal infrastructure and resources.
The Institute is a National Center for Oceanographic Data included in the International Oceanographic Data Exchange and Information System of IOC-UNESCO.
Educational activity
The Institute is accredited by NEAA for training of PhD students under the following programs:
"Oceanology";
"Ecology and conservation of ecosystems";
"Hydrobiology";
"Geology of oceans and seas".
Contacts
40 Parvi May Str., 9000 Varna, Bulgaria

+359 52 370 484

+359 52 370 483
Online services
International relations