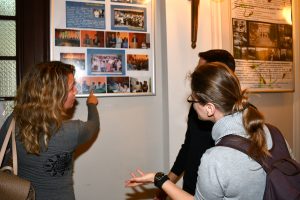 The Bulgarian contribution to reproductive immunology and biotechnologies was marked by the Institute of Biology and Immunology of Reproduction "Acad. Kiril Bratanov" of BAS with the issuance of a postage stamp with a customized vignette. This happened within the framework of the exhibition "The Role of IBIR for the Development of Reproductive Biology and Immunology", which took place from 22 to 27 November in the foyer of the Bulgarian Academy of Sciences.
The event was opened by the director of the institute, Prof. Soren Bohos Hayrabedyan, who spoke about the origin of this science in Bulgaria and presented the latest trends in reproductive immunology research at IBIR – BAS.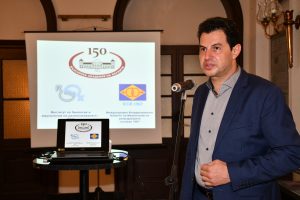 In 1949, Academician Kiril Bratanov made the first publication in world literature establishing the link between anti-sperm antibodies and infertility in animals. With this, he initiated the scientific discipline "Immunology of Reproduction", Prof. Hayrabedyan said. He added that he hoped these achievements would be continued by future generations of young researchers at the Academy.
The stamp's personalized vignette represents an event of worldwide importance: the creation of the International Coordinating Committee on Immunology by Academician Bratanov, in collaboration with the future Nobel Laureate in Medicine Professor Robert Edwards. Bulgaria's contribution to the founding of this organization was underlined by Prof. Edwards in 2010 during his lecture before the Nobel Committee when he named again and showed the staff of the organization created in our country and its first meeting in 1967.