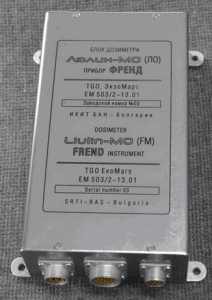 April 12 marks the International Day of Cosmonautics, and this year the 60th anniversary of the first manned space flight – the orbital flight of cosmonaut Yuri Gagarin.
The Space Research and Technology Institute at the Bulgarian Academy of Sciences (SRTI-BAS) has significant achievements in the field of space research through the developed scientific programs and equipment. Our country is the sixth country in the world with an astronaut, whose scientific program is fully prepared by specialists in SRTI-BAS, the third country in the world with two satellites in orbit with all-Bulgarian scientific equipment, also developed by specialists in SRTI-BAS and the third country which created space food.
At the moment, on the outside of the hull on board the International Space Station works equipment created by specialists at SRTI-BAS to measure the radiation situation. Bulgarian equipment from the Liulin series, developed by SRTI-BAS specialists, is working to study the radiation conditions along the Earth-Mars route and the ExoMars satellite in orbit around Mars. The data from the equipment are available at: http://esa-pro.space.bas.bg/liulin-data-availability.
A solemn celebration is planned for 12 April at the Russian Cultural Information Center which will be attended by the first Bulgarian cosmonaut, Major General Georgi Ivanov. An exhibition with the participation of SRTI-BAS is opening on 13 April in the House of Moscow.
Text to the photo: Liulin-MO flight equipment for radiation study under the ExoMars 2020 space project