The organizer of the international conference LABAT`2021 is the Evgeni Budevski Institute of Electrochemistry and Energy Systems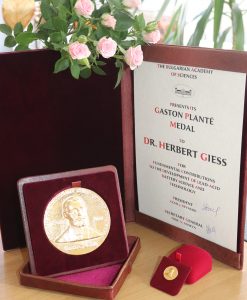 The President of BAS Prof. Julian Revalski, Full Member of the Academy, awarded virtually Dr. Herbert Giess with the Gaston Planté Medal, with which the Bulgarian Academy of Sciences honours scientists and inventors for their outstanding contribution to the development of lead-acid batteries. The event took place on 9 June from the studio of the Eleventh International Conference on Lead-Acid Batteries – LABAT`2021. Although it was the first time that the scientific forum was held online, the organizers from the Electrochemistry of Lead-Acid Batteries Department at the Evgeni Budevski Institute of Electrochemistry and Energy Systems (IEES-BAS) carried out the ceremony to announce the result of the secret ballot of the 15-member International Gaston Planté Committee to award the prestigious prize to its 18th winner.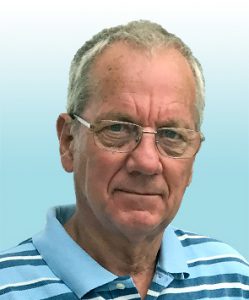 Dr. Herbert Giess, born in Italy, has worked for more than 30 years for various research centers and companies in Italy, France, Switzerland, China, etc., and has made numerous contributions to the battery industry.
Dr. Geno Papazov, Chairman of LABAT`2021, also a Gaston Planté Medalist, introduced the medalist selection procedure to the audience of over 230 participants from 35 countries. As a result of a ranking of a total of 29 proposals received from 38 eminent experts, members of the International Council and the Gaston Planté Committee, 4 researchers were nominated for the final vote.
LABAT conferences have been held every three years since June 1989 at the initiative of Acad. Detchko Pavlov (1930-2017). Since then, they have been an attractive forum for leading representatives of the academic and technological community of experts in the field of lead-acid batteries, who gather to share advances in fundamental knowledge; present the latest research results; demonstrate new products and production equipment; share new technological methods for recycling; discuss innovative ideas; debate challenges and opportunities for future development, as well as to establish and develop partnerships and friendships.
Find out more about the 11th International Lead Acid Battery Conference – LABAT`2021 on the event website.