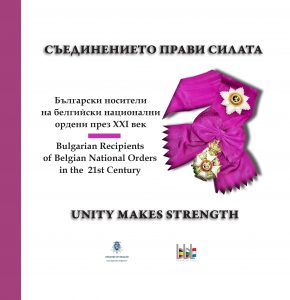 Premiere of the book "Unity Makes Strength. Bulgarian recipients of Belgian National Orders in the 21st Century" (Tendril Publishing House) took place in the Regional History Museum – Sofia on 13 July. Its author is Prof. Dr. Alexandre Kostov from the Institute of Balkan Studies with Centre of Thracology at the Bulgarian Academy of Sciences who presented the exhibition. The event was organized by the Embassy of the Kingdom of Belgium and was attended by representatives of the Bulgarian Ministry of Foreign Affairs and other institutions, foreign diplomats, scholars and public figures. A welcome speech was given by H.E. Ambassador Frédéric Meurice.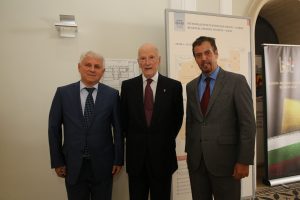 The bilingual Bulgarian-English edition is devoted to the activities and contributions of prominent Bulgarian politicians, scientists and people of culture and business to the development of bilateral relations between our country and Belgium over the past twenty years.  The main attention is paid to the role of the human factor in them and, in particular, to the recognition received through the awarding of national orders. In the eventful and personal history of relations between the two countries, the awarding of high state honours to prominent figures is quite frequent. The book presents the individual efforts of each of the awarded Bulgarians as part of the united efforts to strengthen the common European home through the development of relations between Bulgaria and Belgium.
A number of scientists from the Bulgarian Academy of Sciences are among those who have been awarded the highest Belgian honours over the last two decades.