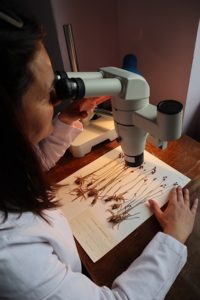 The low-temperature chamber supports the storage of specimens in the Herbarium of the Institute of Biodiversity and Ecosystem Studies of BAS. The state-of-the-art equipment is being used for the first time at the Bulgarian Academy of Sciences and is funded by the National Roadmap for Research Infrastructures.
The Herbarium is the richest and most representative scientific collection for the flora of Bulgaria and South-Eastern Europe. It contains about 200 000 specimens. It is registered in the international information system for the most important herbarium collections 'Index Herbariorum' with the acronym SOM. Conservation of the collection from pests – various species of insects, mainly beetles, is among the priorities of the scientists and curators of the scientific collection.
With the new chamber which maintains a temperature of -20 ºC and has a capacity of 20 m3, it becomes possible to treat all herbarium specimens annually, for two weeks, in order to destroy pests and their eggs. The intensification of the prophylaxis scheme significantly increases the reliability of the preservation of specimens of high scientific importance.
More about the new low-temperature facility.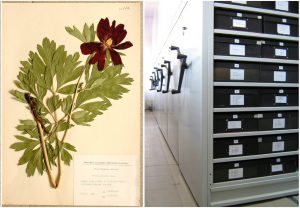 The oldest specimens in the collection date back to 1895 and were deposited by the first researchers of the Bulgarian flora – J. Velenovsky, V. Stribrny, A. Drenowski, B. Davidov, B. Ahtarov, I. Mrkvicka, I. Neychev, I. Urumov, etc. The materials on the basis of which the multi-volume capital edition "Flora of the Republic of Bulgaria" was prepared, of which 11 volumes have been published so far, are kept here. The most valuable collection is the "Types", including more than 400 type specimens on the basis of which individual species or subspecies were described for the first time for science. The digital catalogue of type specimens is available online:
 https://www.nmnhs.com/e-natura/types-bulgaria/type_list_institution_bg-SOM-p-1.html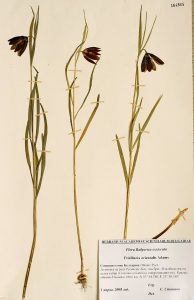 The Institute of Biodiversity and Ecosystem Research (IBER-BAS) and the National Museum of Natural History (NMNH-BAS) are the main scientific centres in Bulgaria that conduct research based on scientific collections and also provide the state and society with expertise in the field of biodiversity. The collections of the two units of BAS and their associated facilities are united in the scientific infrastructure "Distributed System of Scientific Collections – Bulgaria (DiSSCo-BG)", which is the Bulgarian participant ("national node") in the pan-European Distributed System of Scientific Collections (DiSSCo) – an alliance of more than 120 natural history institutions in Europe. The pan-European DiSSCo infrastructure, which includes the collections of IBER-BAS and NMNHS-BAS, was recognised in 2018 as a scientific infrastructure of strategic European importance and included in the European Strategic Forum for Research Infrastructures (ESFRI) Roadmap. As part of the Roadmap funding in 2020, the Bulgarian consortium DiSSCo-BG started work on a project to develop the scientific collections – both in terms of improving their storage facilities and their digital presentation and development.