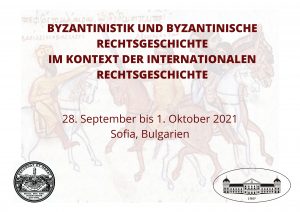 The Bulgarian Academy of Sciences and the Academy of Sciences in Göttingen, Germany, presented research results in the field of Byzantine law during an international scientific conference entitled "The History of Byzantine Law in the Context of World Legal History" (Byzantinistik und Byzantinische Rechtsgeschichte im Kontext der Internationalen Rechtsgeschichte). The event was held from 28 September to 1 October in the "Prof. Marin Drinov" Hall of BAS and the National Archaeological Museum.
We believe that the results presented during this conference will contribute to the elevation of the prestige of Byzantological research in the Bulgarian Academy of Sciences, said during the opening ceremony Prof. Evdokia Pasheva, Vice-President of BAS.
On the second day, Prof. Boris Velchev – President of the Constitutional Court of the Republic of Bulgaria also congratulated the participants.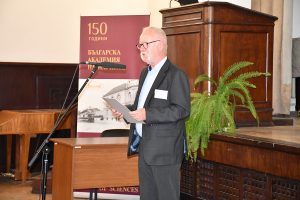 The conference marked the completion of a major project on the publication of Byzantine legal monuments, on which the Göttingen Academy of Sciences and Humanities and the Institute of European Legal History in Frankfurt/Main have been working for decades. As a result, more than 30 volumes of research documentation, critical editions, monographs and anthologies have been published. The project's research centre has an almost complete microfilm collection of some 900 extant manuscripts.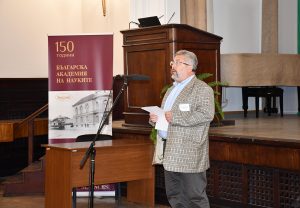 The event brought together colleagues from many European countries who presented papers on legal dogmatics as well as on the sources and historiography of Byzantine law. The choice of Bulgaria and the Bulgarian Academy of Sciences as host once again confirms the high level of the Bulgarian Byzantine school and the contribution of our scholars in this field.
The publication of a volume with the scientific papers of the conference is planned.