The Assembly of Academicians has elected today new Corresponding Members in the fields of Engineering Sciences, Biological Sciences and Medical Sciences.
Department of Engineering Sciences: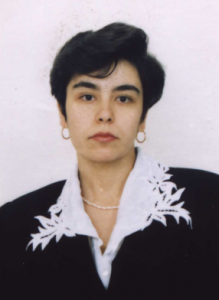 Prof. Lyubka Atanassova Doukovska
She was born in 1970. Her contributions are in the field of synthesis and analysis of algorithms for simultaneous detection and estimation of parameters of moving targets under conditions of intense noise environment and in the creation of intelligent methods for analysis and diagnosis of complex systems with uncertainties. She works at the Institute of Information and Communication Technologies of BAS.
Department of Biological Sciences: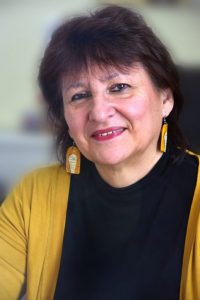 Prof. Evdokia Alexandrova Pasheva, DSc
She was born in 1956. Her scientific work is in the field of molecular and cell biology. Since the beginning of her scientific career, she has been working at the Institute of Molecular Biology at BAS. Her main contributions are related to the study of important cellular processes such as DNA repair and replication, chromatin remodeling, elucidation of the role of post-synthetic modifications and their interrelation in the regulation of protein functions related to the mechanisms of epigenetic control.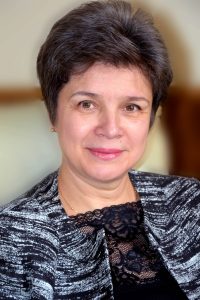 Prof. Nina Nedeva Atanassova, DSc
Born in 1962. She works at the Institute of Experimental Morphology, Pathology and Anthropology with Museum of BAS. Her main scientific achievements are in the field of cell biology and functional morphology of the male reproductive system mainly in mammals, including humans.  One of her scientific challenges is the proven necessity of estrogens for male reproductive health and capacity. Her advances on the mechanisms of action of hormonally active agents and environmental contaminants (pesticides, household detergents, cosmetics, etc.) that affect reproductive health have an applied aspect in clinical studies. In recent years, she has also worked on the importance of diabetes and obesity as risk factors for male infertility.
Department of Medical Sciences: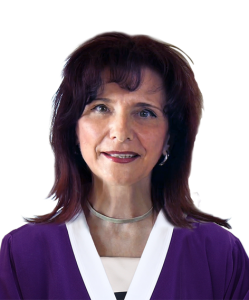 Prof. Tsvetalina Ivanova Tankova, MD, DSc
She was born in 1960. Specialty: endocrinology, diseases of metabolism, internal diseases
Eminent specialist in the field of endocrine diseases and diabetes mellitus in particular. World renowned scientist and founder of a school in Bulgaria.
Head of the Department of Endocrinology, Faculty of Medicine, Medical University – Sofia; University Specialized Hospital for Active Treatment in Endocrinology "Acad. Ivan Penchev", Sofia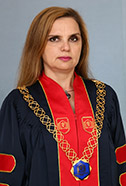 Prof. Christina Nikolova Grupcheva, MD, DSc
She was born in 1968. Specialty: ophthalmology
Professor Grupcheva has broad research and practice interests that include world-renowned expertise in optical and contact lens correction, "dry eye" and its contemporary treatment, conservative and surgical treatment of the anterior ocular surface, penetrating keratoplasty and anterior segment reconstruction, keratoconus, refractive surgery and cataract surgery, etc.
Vice Rector "Science and Research" of Medical University – Varna, Specialized Hospital for Active Treatment of Eye Diseases – Varna.