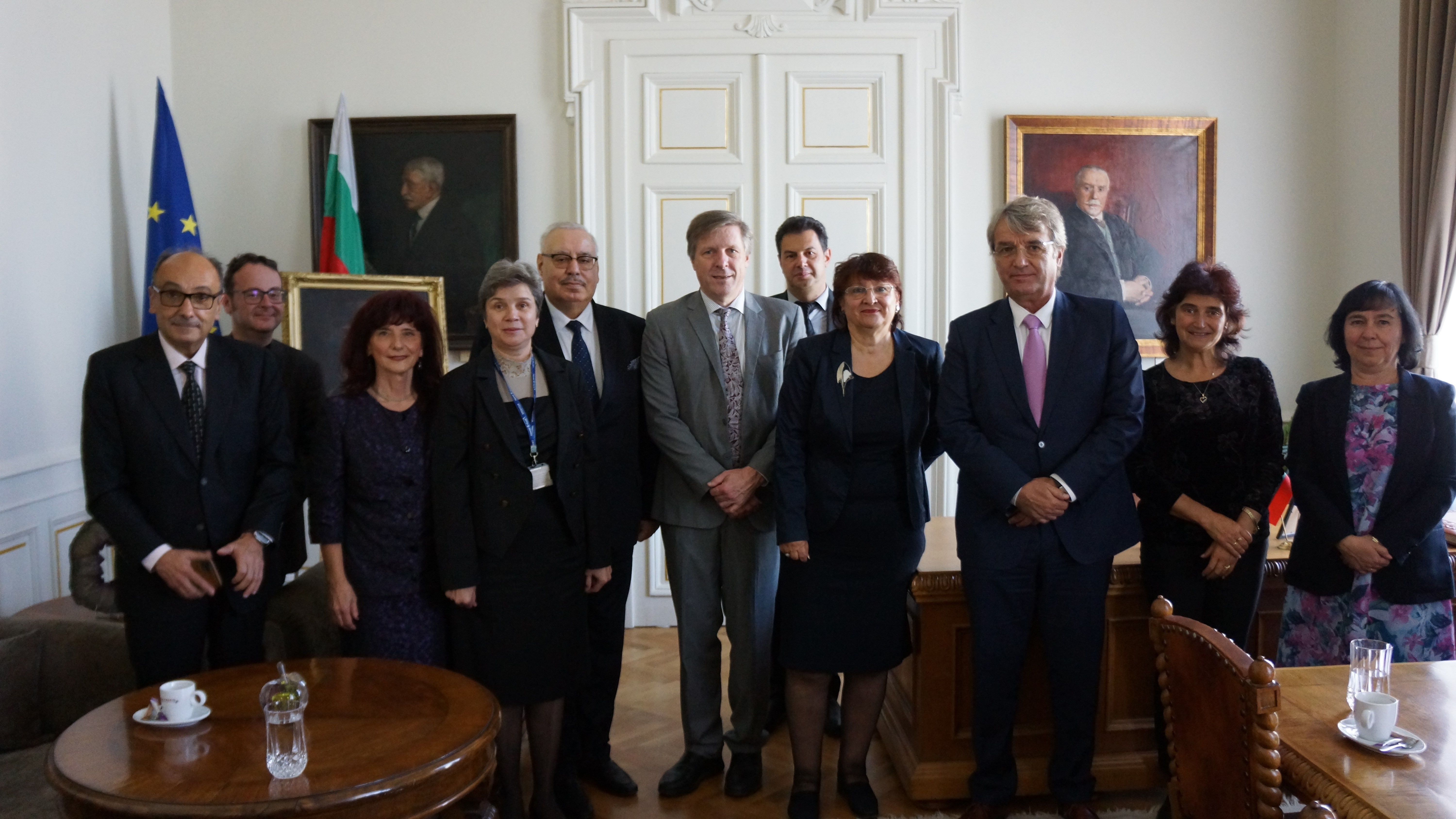 The Vice President of BAS Prof. Evdokia Pasheva met with Professor Brian Kennedy from the National University of Singapore. Prof. Kennedy was accompanied by the Rector of the Medical University of Sofia Acad. Latchezar Traykov and the Vice Rector Assoc. Tsvetalina Tankova. Prof. Brian Kennedy today was awarded by the Medical University of Sofia with the honorary title of Doctor Honoris Causa.
Prof. Kennedy is a pioneer in understanding the biology of aging and longevity, translating research findings into new ways to slow down, prevent and treat human aging and related diseases. The meeting at the Bulgarian Academy of Sciences was attended by directors of institutes from division "Biomedicine".
Dr. Brian Kennedy is the author of over 170 articles on the topic of human aging. He is currently Professor Emeritus of Biochemistry and Physiology at the Yong Loo Lin School of Medicine at the National University of Singapore, the most renowned institute in all of Asia. He is the Director of the Centre for Healthy Longevity at the National University Health System, heads the Translational Research Programme on Healthy Longevity and the Asia Center for Reproductive Longevity and Equality.