The Center for National Security and Defense Research (CNSDR) at BAS celebrated its 20th anniversary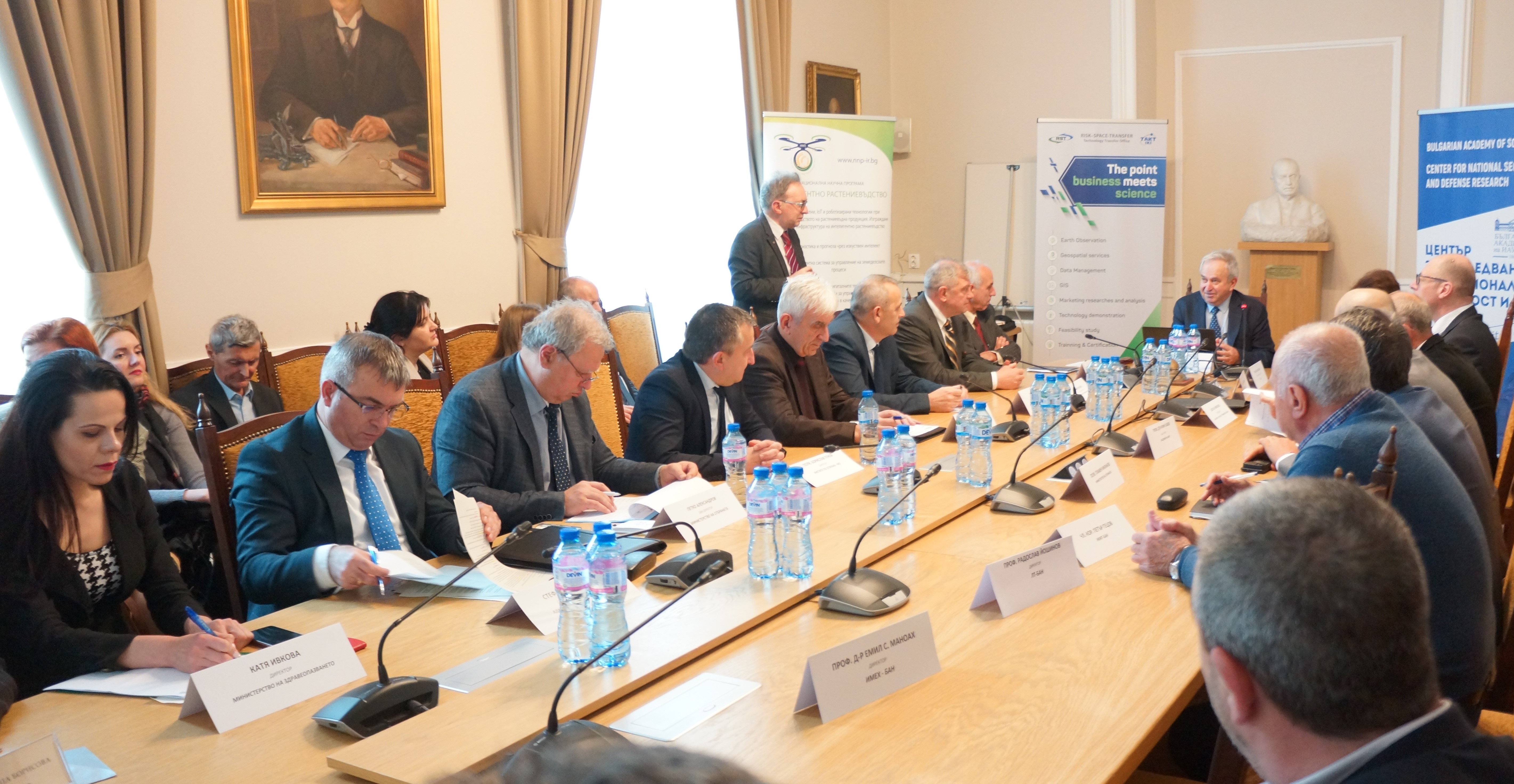 The Annual Conference on "Critical Infrastructure Resilience – Research and Technologies" was held at "Acad. Ivan E. Geshov" Hall of BAS. The event was organized by the Centre for National Security and Defence Research (CNSDR) at the Academy. The two-day forum, which includes an online session on 1 February, marks the 20th anniversary of the establishment of CNSDR.
The Director of CNSDR, Kamen Iliev, opened the conference. Experts and representatives of academia, state administration and public organizations participated in the forum.
The Scientific Secretary – General of BAS, Prof. Neli Koseva, congratulated the team of the Centre for National Security and Defence Research on behalf of the Management Board of the Academy on the occasion of the anniversary. Appreciating the important place and role of research and technologies for the needs of national security and defence, the Board of BAS, by its decision, established CNSDR as a unit for the coordination of scientific research in the interest of national defence and security, the congratulatory address said. In the years of its existence, the Centre has confirmed the correctness of this decision, and in this 20-year period it has fulfilled its complex and coordinating role, said Prof. Koseva.
Through the establishment of the "Risk-Space-Transfer" Technology Transfer Office in 2012, in collaboration with the Space Research and Technology Institute, the Centre became one of the first organisations at BAS to create a bridge to technology transfer, industrial collaboration and innovation between space and defence, and national security. In collaboration with leading scientific organisations and companies (ESA, H2020), the Centre implements projects with national and international participation. The development of a draft National Space Strategy, commissioned by the European Space Agency, has provided essential support for the further development of space research and industry in our country. With the active participation of CNSDR, the National Scientific Programme "Security and Defence" was launched and is being implemented.
The challenges we face in the light of current geopolitical development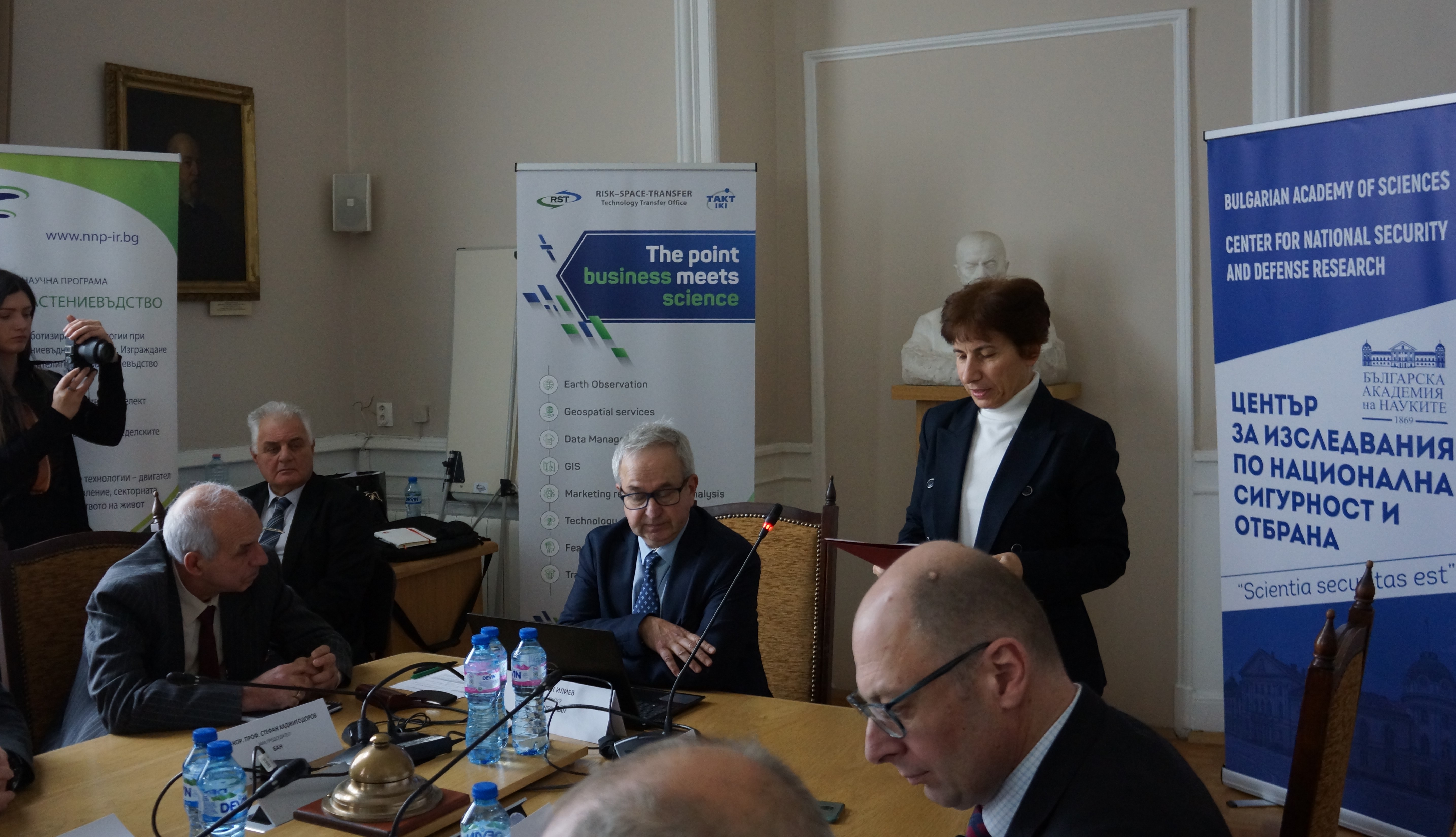 s and the adopted EU priorities for critical infrastructure resilience were the main focus of the conference. The Vice President of BAS, Corr. Mem. Stefan Hadjidodorov made a presentation on "Capabilities and capacity of BAS to ensure resilience of national critical infrastructure". There was an in-depth discussion on the implementation of the EU Critical Entities Resilience Directive in Bulgaria.
On 1 February, an online session on "Using Aerospace Technologies for Application in the Monitoring Natural Disasters and Accidents and the Environment" will be held. The working language is English. Practical examples of monitoring natural disasters and accidents, environment, agriculture, etc. under the EU Horizon 2020 Research and Innovation Programme project "Horizon 2020 – E-shape" will be presented during the online event.