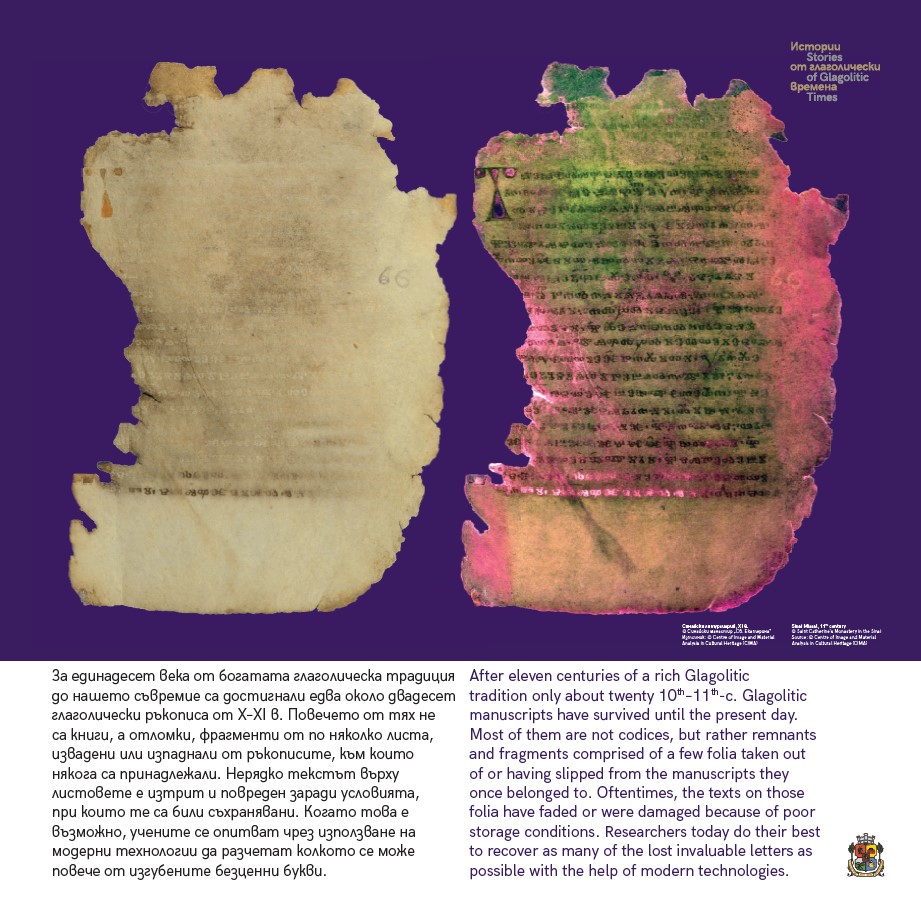 15 May – 29 May
The year 2023 marks the 1160th anniversary of the creation of the Glagolitic alphabet by St. Constantine-Cyril the Philosopher. In connection with this, a team led by Assoc. Prof. Dr. Yavor Miltenov from the Institute for Bulgarian Language of the Bulgarian Academy of Sciences has prepared an exhibition "Stories from Glagolitic Times" which is on display in the Crystal Garden in Sofia and can be viewed until May 29. The opening of the exhibition took place on 15 May.
We often hear that the Cyrillic alphabet is the only Bulgarian alphabet that has contributed to the development of literature, language and culture of many modern countries and to the cultural diversity of Europe. But this is not the case because Bulgaria also became home to the Glagolitic alphabet brought by the disciples of St. Cyril and St. Methodius. The older script was in active use in the lands that were part of the First Bulgarian Kingdom, and we find traces of its use during Byzantine rule and even up to the end of the 14th century. It is rarely mentioned in the public domain that it was in Glagolitic that many of the first translations in Bulgaria were made and that it was used for transcribing books and in everyday life for centuries. For centuries its high authority was unquestioned.
The aim of the exhibition is to show little known aspects of the Glagolitic writing tradition and the role of Bulgaria in its preservation and transmission. High-resolution images of Glagolitic manuscripts and epigraphic monuments, many of which have not been shown to the general public or to a scholarly audience, are on display. The photographic material has been selected in such a way as to illustrate aspects of the work of both scribes and ordinary people fluent in written expression that are unknown to the public. Another important focus of the exhibition concept is the documentation of the simultaneous use of the Glagolitic and Cyrillic alphabets which testifies to the presence of both writing systems in education.
The project was implemented as part of the National Scientific Programme "Development and Recognition of Bulgarian Studies Abroad", funded by the Ministry of Education and Science, and with the assistance of the Culture Directorate of Sofia Municipality.