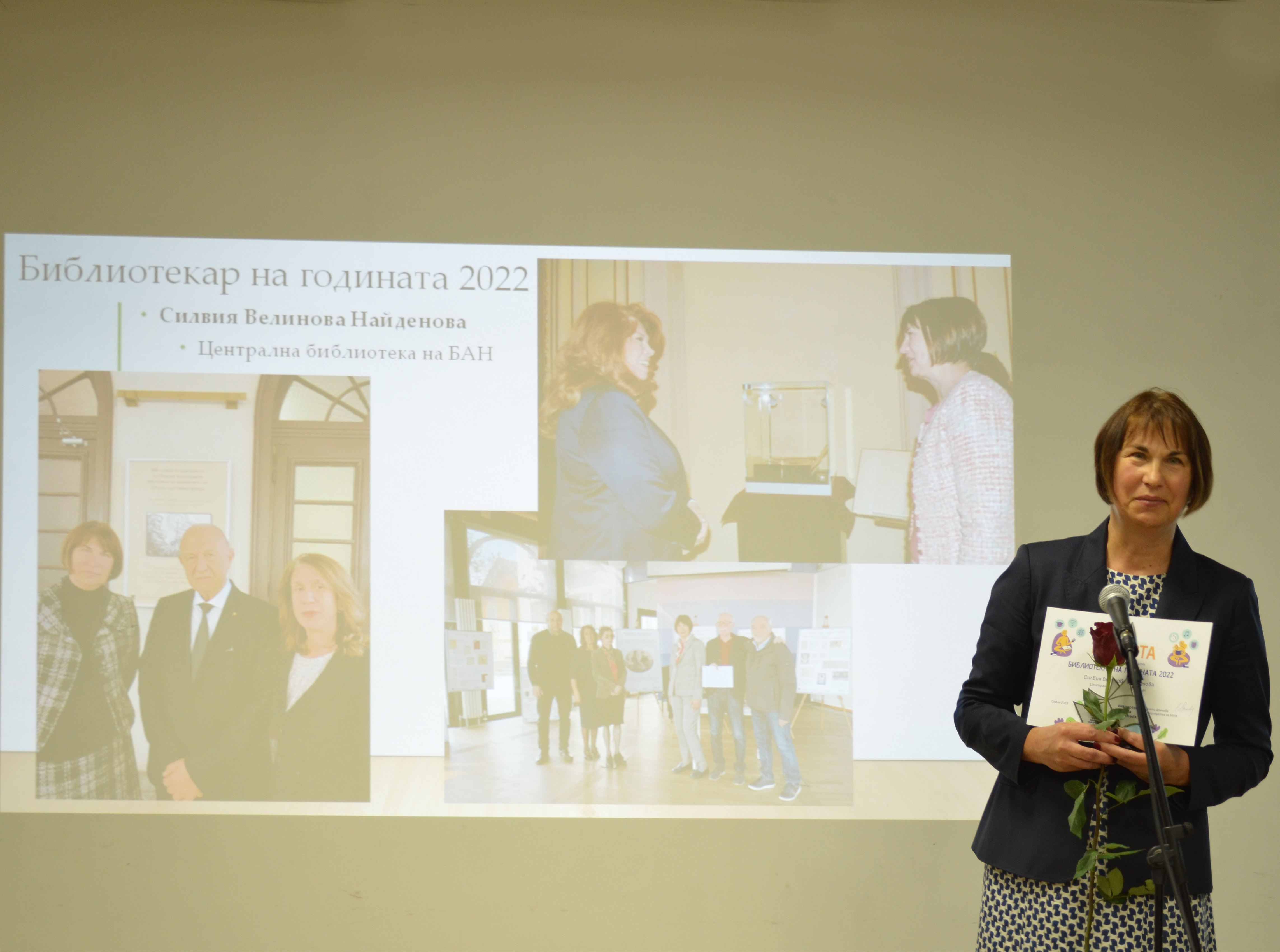 The Annual National Library Awards for 2022 were presented on 16 May at the Ancient Cultural and Communication Complex "Serdika". The event was held within the XVII National Library Week under the theme "Sustainable Libraries for a Sustainable Society".
The awards are presented in four categories. In the Librarian of 2022 category, Dr. Silvia Naydenova, Director of the Central Library of BAS, was selected.
The National Library Week is organized by the Bulgarian Library and Information Association (BLIA) with the aim of attracting the attention of the legislative, executive and local authorities, as well as the public to libraries and their potential.
It is the position of the library community that access to information is a prerequisite for achieving all the Sustainable Development Goals. Worldwide, more than a million public, parliamentary, national, academic, research, school and special libraries provide information and the skills to make it usable by everyone. This makes them especially necessary for everyone in the digital age.
The Bulgarian Library and Information Association is a voluntary and independent professional-creative organisation that brings together professionals, regardless of the departmental affiliation of the institution in which they work, who strive to improve library and information science and to raise the profile of the profession.