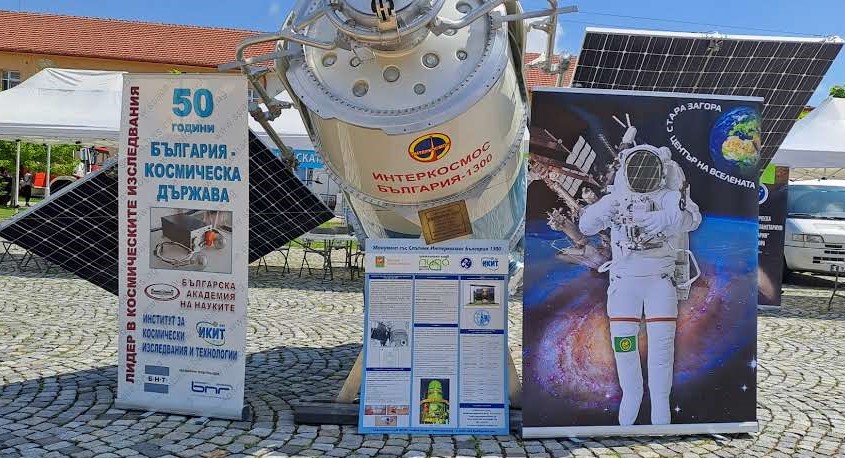 Scientists from the Bulgarian Academy of Sciences participated in the third edition of the Bulgarian Youth Festival "Hello Space! Bulgaria Calling!" which took place on 29 June in Sofia Tech Park. Its aim is to spark the imagination of children and young people in Bulgaria, to encourage them to dream and plan, to pursue careers in science, technologies, engineering, art and mathematics and to find solutions through science.
The event was organised by the national Space & STEAM Cluster and the Atlantic Club of Bulgaria, with the support of the US Embassy in Bulgaria and NASA (Houston).
Scientists from the Space Research and Technology Institute and the Institute of Astronomy with National Astronomical Observatory are participating in the youth fest. With inspiring talks and presentations, Prof. Milena Georgieva from the Institute of Molecular Biology of BAS, who was the moderator and co-founder of STEAM and SPACE Cluster, and Sen. Asst. Prof. Yanko Nikolov, PhD from the Institute of Astronomy of BAS took part. They talked about the science of immortality and cosmic fireworks – a new star in the sky.
The event programme included activities for children – workshops, demonstrations and stalls. The QUASAR Competence Centre gave a demonstration of quantum communication and basic teleportation. The Space Research and Technology Institute presented for the first time in Sofia a model of the "Bulgaria 1300" satellite and space equipment. The achievements of Bulgarian space research, space missions and projects with Bulgarian participation were also presented. Observations of the photosphere, the sunspot activity and some features of solar activity were demonstrated with a telescope.
The stalls of the festival were a showcase for the diverse ecosystem of science, technology and education in Bulgaria and around the world. Visitors had the opportunity to meet with representatives from scientific organisations, educational institutions and leading companies who showcased their latest advancements and initiatives.
Visit the event page at https://hello-space.eu/index.html
[/fusion_text][/fusion_builder_column][/fusion_builder_row][/fusion_builder_container]