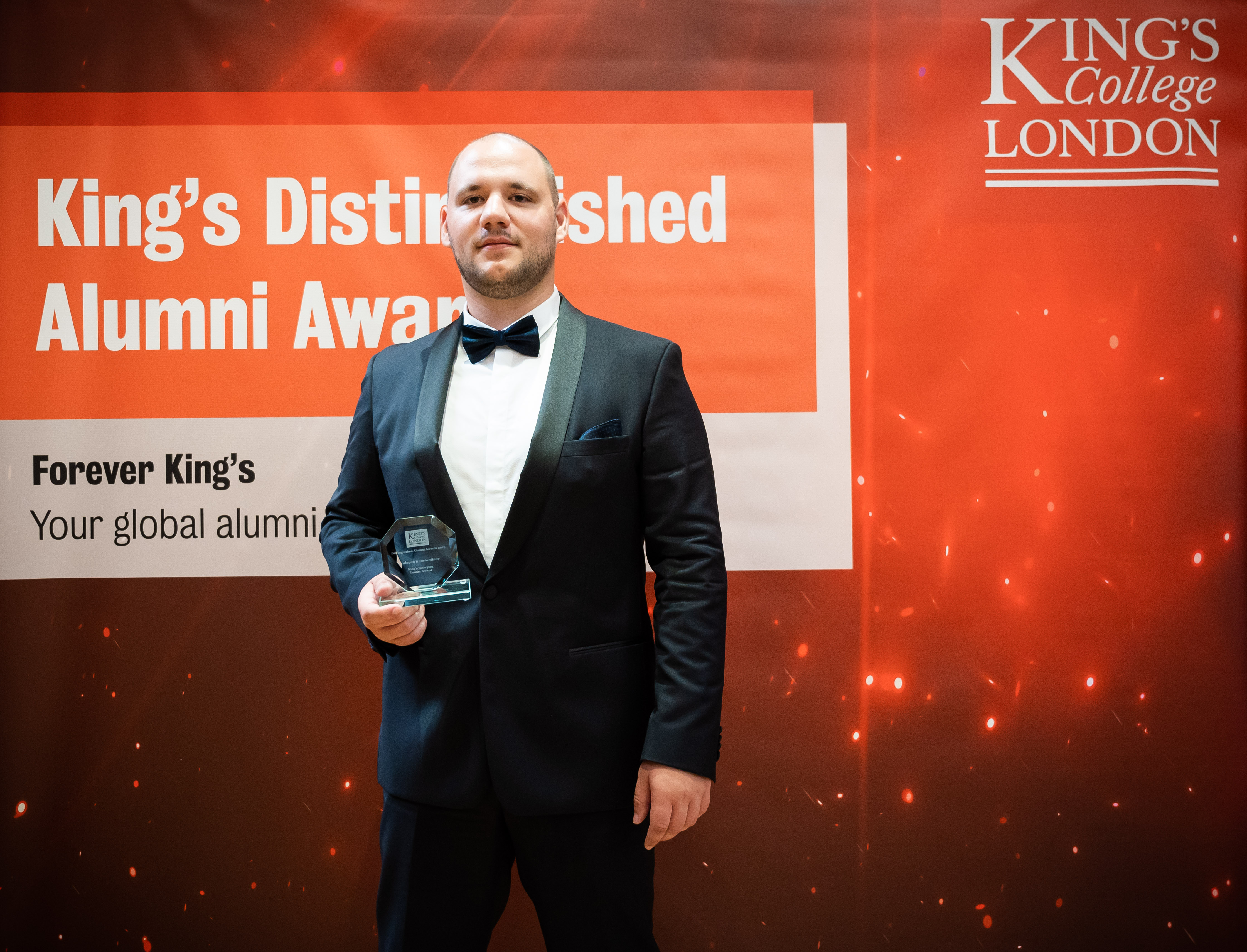 Kaloyan Konstantinov, a PhD student at the Institute of Balkan Studies with Centre for Thracology at BAS (IBSCT-BAS), has been awarded the prestigious Emerging Leader Award of King's College London. Since 2017, the award has been given in 12 categories to distinguished alumni who have demonstrated outstanding professional achievement and civic leadership.
Kaloyan graduated with a Master's degree in Middle Eastern Studies in 2018 in London. In 2021, he enrolled in a PhD programme at IBSCT-BAS on Iran-Balkan relations between 1990-2021.
He received the award for his work as an independent journalist covering the hot spots and world-changing events – including the war in Ukraine from the front, protests in Iran, Iraq, Israel, Tunisia and more. The jury also noted his work as an international lecturer on media literacy, disinformation, and international relations.
Kaloyan Konstantinov links his research as a PhD student at IBSCT-BAS to his fieldwork. Just days ago, on June 29, he was also awarded the Journalism for Peace Award for his on-the-ground reporting of the bloody 2022 protests in support of human rights and democracy in Iran. At the end of last year, he was also included in the prestigious "30 under 30" list of influential figures of the 'Forbes' magazine.