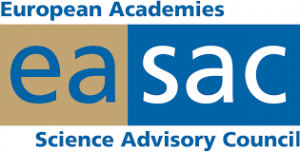 The Bulgarian Academy of Sciences, as a member of the European Academies' Science Advisory Council (EASAC), participates in the vaccination campaign of the international organisation. The aim of the campaign is to combat the mass misinformation on this topic by means of scientifically based facts. The main channels of communication are social media, BAS participating with a presentation of Prof. Penka Petrova – Director of the Institute of Microbiology.
The participation of Prof. Petrova can be seen here.
The European Academies' Science Advisory Council (EASAC) is an international organisation formed by the national science academies of the Member States of the European Union, Norway, Switzerland and the United Kingdom. Through it, the academies work together to provide independent, expert, evidence-based advice on the scientific aspects of European policies to those who make or influence policy within the European institutions.
In addition to the vaccination campaign, this year EASAC has published several reports on important issues not only for the European but also for the global economy. The organisation's main work in 2021 focuses on climate change, such as the decarbonisation of buildings and the opportunities to reduce the harmful greenhouse gas emissions; the decarbonisation of the health sector; global warming and the inability to meet the 2030 Paris Agreement targets; the climate impact of woody biomass; and the state of the Atlantic ocean and its impact on the European continent.
At the end of December 2020, the President of the Bulgarian Academy of Sciences Prof. Julian Revalski, Full Member of BAS, was elected Vice-President of EASAC with a term of office until 2023. BAS is currently in negotiations to establish a coordination hub of the organisation within the Academy.